Strategic Partnership between BHP, BMA, BMC and C-Res
The Local Buying Program is delivered through a strategic partnership between BHP, BHP Mitsubishi Alliance (BMA), BHP Mitsui Coal (BMC) and C-Res, a cost-neutral organisation. Jointly, BHP and C-Res have created and delivered the Local Buying Program which supports regional economic development of the communities in which BHP, BMA and BMC operate. This partnership spans all of BHP Minerals Australia core assets, including Queensland Coal (BMA and BMC) in Queensland, NSW Energy Coal in New South Wales, Western Australia Iron Ore and Western Australia Petroleum in Western Australia, Olympic Dam in South Australia and BHP Operational Services.
BHP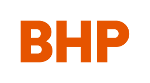 BHP is a world leading producer of major commodities including iron ore, metallurgical coal, copper and uranium. In Australia, BHP has four core Minerals assets: Western Australia Iron Ore, Queensland Coal (BHP Mitsubishi Alliance and BHP Mitsui Coal), New South Wales Energy Coal and Olympic Dam in South Australia. BHP has a proud history of economic contribution and investment in the communities and local businesses where we operate.
Recognising that it can often be challenging for smaller businesses to engage as a supplier of BHP, the Local Buying Program makes it easier for business owners to competitively bid for supply opportunities. BHP's partnership with C-Res ensures that the Program continues to remain true to its original values and principles and delivers genuine outcomes for local regions.
For more information on BHP visit – www.bhp.com
BHP Mitsubishi Alliance (BMA)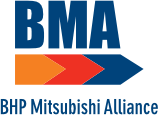 BHP Mitsubishi Alliance (BMA) is Australia's largest exporter of seaborne metallurgical coal. BMA was formed in 2001 as a partnership between BHP and Mitsubishi Development Pty Ltd.  BMA operations provide significant benefits to local communities, to the broader Central Queensland region and to the economic development of Queensland. BMA is one of the largest employers in the region.
For more information visit – www.bhp.com
BHP Mitsui Coal (BMC)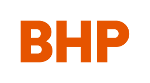 BMC operates two mines in the Bowen Basin: Poitrel Mine and South Walker Creek Mine. Poitrel Mine is situated south-east of the town of Moranbah and began open-cut operations in October 2006.  South Walker Creek Mine is located on the eastern flank of the Bowen Basin, 35 kilometers west of the town of Nebo and 132 kilometers west of the Hay Point port facilities.
BMC officially joined the Local Buying Program in May 2013 at a launch held in Nebo.
For more information visit – www.bhp.com
C-Res

C-Res is Australia's leading small, local and Traditional Owner and Indigenous Businesses procurement specialists. We deliver BHP's Local Buying Program (LBP) and administer the Local Buying Foundations (LBF) in partnership with BHP.
C-Res was first established in 2012 to deliver the LBP in Queensland for BMA and administer the LBF. Since then, the Program's continuing success has seen it expand to all BHP Minerals Australia Assets and Western Australia Petroleum operations, along with the Foundation in eligible communities across Queensland, New South Wales, South Australia and Western Australia.
For more information view C-Res – The journey so far.
Global Maintenance Upper Spencer Gulf
C-Res are proud to be working with Global Maintenance USG to facilitate engagement with local businesses in South Australia.
The LBP partners with Global Maintenance USG (GMUSG) to facilitate engagement with local businesses in the Upper Spencer Gulf region. The partnership has proven successful in sourcing and expanding the local supplier network to provide goods and services in alignment with BHP operational requirements. C-Res and GMUSG work alongside the local business community to identify and grow business opportunities.

It is partnerships such as these that make our ability to engage and work directly with our communities possible.  In our part of the world geography presents its own challenge and these kinds of relationships are pivotal to all of our successes.