From our regions to the world…
It was only last quarter we were celebrating the Local Buying Program's $300 million approved spend milestone.
And, now, what do you know!? We are celebrating $350 million!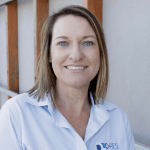 That is the rate at which this incredible program is growing throughout the regional reaches of Queensland, New South Wales, South Australia and Western Australia.
Another financial year has come and gone, and each year brings with it a share of challenges, achievements, new projects and fresh approaches.
This year, milestones were a big part of the C-Res and the Local Buying Program or LBP story.
So, it's no wonder BHP Minerals America came knocking, eager to find out more about how we do what we do, and then using the C-Res/BHP partnership model to replicate the Local Buying Program in Chile.
This past year, C-Res and the LBP, in partnership with BHP, have reported the highest rate of annual spend; we have exceeded targets on the number of registered Suppliers, approved Work Opportunities and number of BHP Buyers registered with the program.
We have employed more staff to meet demand, and enable us to better service those who are key to our success – our Suppliers and Buyers – and of those, we have put in place a whole new Leadership Team, headed by CEO Tracey Cuttriss-Smith.
Our Local Buying Foundation, which is an initiative of the LBP, also continues to grow in both Queensland an New South Wales. This means not only are we supporting local small businesses by linking them with Australia's largest business, BHP; but we are delivering grass-roots level support and development opportunities which help these businesses, and the broader communities, build capacity and capability.
At C-Res we tend to just get on with the job and do that job well.
Recognition is not something we take for granted, but we get very excited when it comes our way.
This year, we have been nominated for a number of industry and community awards for the work we do. One of the major highlights was being named the winner of the South Australian Premier's Award for METS Sector Excellence in Working with Communities.
"It has been a big and busy year but a great year for C-Res and the Local Buying Program," Tracey said.
"And now, to be taking this program to a global level is simply incredible.
"What started in 2012, as a two-person operation in the Bowen Basin in regional Queensland, expanded to New South Wales, South Australia and Western Australia, and now we are taking this model to the world.
"C-Res has grown in every conceivable way – we now have an approved spend of $350-million-plus, we have grown from two staff in two Queensland locations, to a team of 24 in nine national locations.
"We have processed more than 27,000 approved work opportunities and this is all with an average payment time of 14 days from receipt of invoice.
"It's exciting. It's also a team effort."
Tracey, who, along with C-Res Projects Officer Meike Hamilton, travelled to Chile in June to help launch BHP Minerals America's Local Buying Program, said the program had been well received in South America.
"The level of engagement and the uptake of the project has been very good," she said.
"Of course, there have been a couple of creases we need to iron out, but with a project of this scale that is certainly not unexpected."
To everyone involved, the emergence of the new Chilean iteration of the C-Res LBP model has been an exciting, challenging and thoroughly satisfying project to develop.
"It was a lot of work and there were a number of challenges – not the least of which were those presented by different cultures, languages and time zones … we have had to learn Spanish!! – but we have all gained so much from being a part of it.
"And it is almost indescribable to see something like this be developed from the ground up, using a model we have developed in the same way here in regional Australia."
So where to next for an organisation which has transcended geographic, organisational and traditional workforce bounds?
"The year ahead will be another big one for us – of that we can be absolutely sure."
"We will continue to do what we do, and do it well."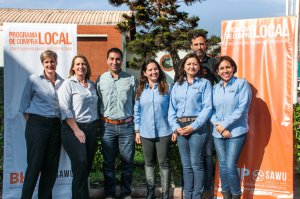 TO THE WORLD: Meike Hamilton (C-Res Project Officer), at left, and Tracey Cuttriss-Smith (C-Res CEO), second-from-left, with the Minerals America Local Buying Program team.
---
National LBP Highlights
Nationwide highlights – 1 July 2018 to 30 June 2019:
$121,287,474 – Approved spend to local suppliers
7,868 – Approved work opportunities created by BHP employees
1,388 – Businesses approved to supply via the LBP
16 – Days average payment period from receipt of invoice
Nationwide highlights since inception 2012:
$352,310,329 – Approved spend to local suppliers
27,158 – Approved work opportunities created by BHP employees
14 – Days average payment period from receipt of invoice
For a comprehensive overview of the year that was, including financial results and milestones, see the Local Buying Program's FY19 National Annual Summary.
---
Future looking bright and oh-so-busy for C-Res
An update from C-Res Chairman, Kylie Porter
It is my absolute privilege to write this message, on behalf of the C-Res board, to mark the end of another financial year! It's a privilege because to reach a milestone of $350M being returned to small businesses in local communities across Australia in quick-smart fashion, is quite simply, astonishing.
Our small board of directors live and breathe small business. We have all been small business owners and operators ourselves at one point and we know, that this $350M paid on average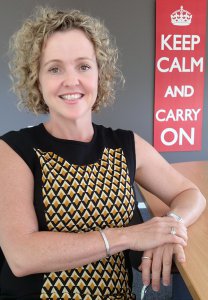 in 14 days, supports mum and dad businesses in a very grass roots way.
Through sustained growth, they can employ apprentices; support local charities or sponsor a local footy team. Most importantly, it helps them to remain sustainable and viable when times are tough. The Local Buying Program is simple and yet, so incredibly effective.
This feat has been achieved due to the passion and commitment of the amazing C-Res team and through the acknowledgement by BHP, that their regional communities and supply chains are not just important – but integral to the success of their own business.
FY 2018-2019 has been an incredibly busy one.  We have grown incrementally ourselves and appointed new managers and leaders to help us navigate expansion.  We have launched a new website portal to ensure our program is as user friendly and effective as needs to be and we have travelled to South America to support BHP Minerals America in their project to replicate the Local Buying Program in Chile.  Who would have thought, more than seven years ago, that we would need to learn Spanish?
The future is bright and oh-so-busy for us here at C-Res.  We will continue to explore every opportunity to ensure that our region's businesses have the best opportunity to connect with Australia's biggest business, BHP.
---
Local Buying Program on the agenda for Emily
Emily Faure has been appointed as the new BHP Local Buying Specialist.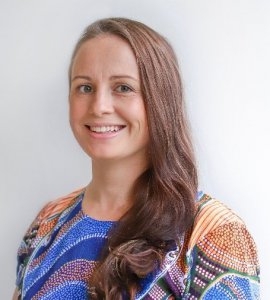 With Emily's experience and passion for local communities and small business combined, she will be a great asset to the Local Buying community. Speaking with Emily about her new role she said she felt a close affinity with small business and, as such, was keen to work with the Local Buying Program – and C-Res – to facilitate opportunities and capacity growing in the regions the LBP operates.
"Local communities and small business hold a large place in my heart," Emily said.
"Growing up on my family's farm in a small town in Tasmania instilled a strong belief in the importance of hard work and supporting the little guy. Enabling and ensuring businesses in the local community were supported was paramount to ensuring the survival of my community. I then went on to owning and running a small business of my own with my husband.
I lived and worked in Mackay and the Bowen Basin for more than 10 years and am aware of the rollercoaster these communities have been on during the mining industry down turns.  The regions around Mining towns are resilient and this has been proven many times over.
In essence, my role here is to further embed small local business into BHP's standard procurement systems 'business-as-usual'.
The Local Buying Program plays such an integral role in this area by providing the practical support and guidance required for eligible businesses to engage with BHP. Our collaborative approach is necessary to ensure continued economic growth and the enablement of Indigenous and local community groups in our regions.
I am excited to be working alongside C-Res and the Local Buying Program to further grow BHP's engagement within these communities."
And, C-Res is excited to welcome Emily into the role! Partnerships are key to everything we do, and our partnership with BHP is what enables us to support our regions' suppliers and buyers.
---
Supplier and Buyer support is John's priority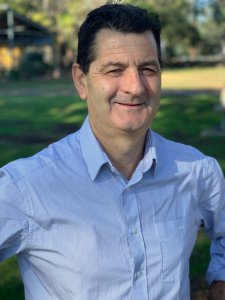 He has been in the job for just more than a couple of months and, already, new C-Res Manager – Business Development (BDM) John Aurisch has traversed the country, getting across the Local Buying Program's vast network of BHP asset footprints.
It's not all airport lounges and red-eye flights, though!
Having most recently come from a small business background, John is well aware of the challenges facing businesses in regional Australia.
Now, he gets to put that knowledge to good use, supporting our Queensland, New South Wales, South Australia and Western Australian suppliers, while helping our BHP buyers save time and coin on big (and small) ticket spends!
John is a devoted husband and dad and loves his community.
It's why a profit-neutral organization such as C-Res was such a good fit for his next career move.
"I am excited to part of the C-Res team and the Local Buying Programs associated with it," John said.
"My real passion is small business – and my role as BDM provides me with the vehicle to assist in connecting small business commercially to BHP."
"There is a great team of C-Res Business Development Advisors on the ground making a real difference to the various business communities that are in partnership by BHP.
"Pair that with the energy and skills of local small business, and the required operating resources of BHP, and the potential is incredible.
"My role of BDM assists in promoting a healthy local economy and maintaining BHP's procurement principles within the community."
---
All systems go for Janelle … Literally!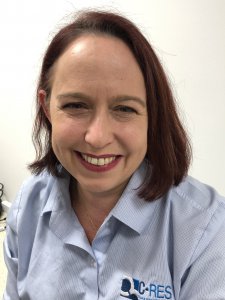 The C-Res Program Administration Team (PAT) is the beating heart of C-Res and the Local Buying Program.
So finding someone to lead such an incredible team might have been a tough gig. Thankfully, it wasn't.
Janelle Bussey fit the bill, and into the C-Res fold she came.
With vast career experience in both the public service and small business settings, and a proven track record in systems, process, people and improvement management, Janelle is more than cut out for the job she has signed up for.
But add to that her strong belief in teams, the fact she knows the regional setting (and the nature of business and industry there) like the back of her hand, her academic and industry credentials … and a wicked sense of humour, and she brings to the C-Res Leadership Team a formidable set of skills.
For more than 20 years, Janelle worked at a national level with Centrelink, being based in Canberra as well as taking up posts throughout her home state of Queensland.
During this time, she honed her skills in team leadership and then took the brave step of venturing into her own business.
What she tells you is that she learnt to make a fantastic cup of coffee. But the business acumen and level of understanding of what it's like to own and work in an SME is self-evident.
In her downtime (what's that, she asks!) she is a mother of three fabulous teens and an undisclosed number of pets.
"The C-Res team is great and I am thoroughly enjoying the challenges of working in such a vibrant, dynamic and socially-aware organization," Janelle said.
"I work alongside people who love and believe in what they do. It doesn't get better than that!"
---
See what is happening around Australia with LBP
Local Buying Program Highlights (April – June 2019) and FY 19 Annual Summaries: