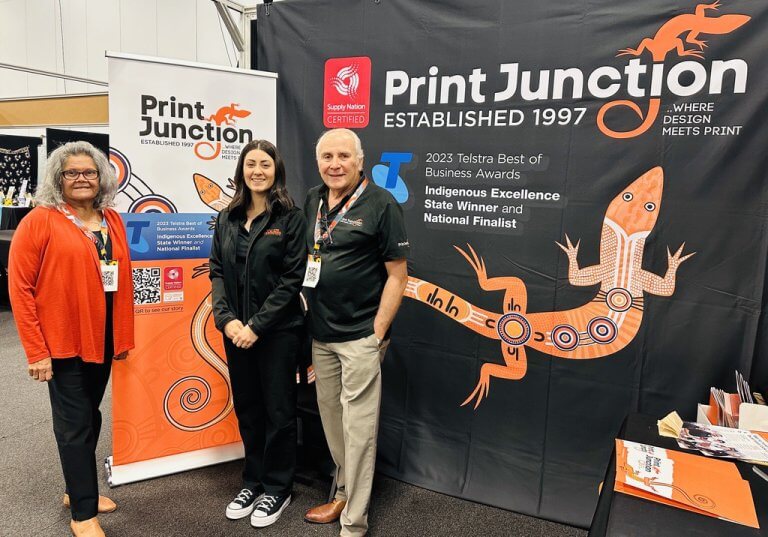 BHP and C-Res are continuously working to increase the variety of Indigenous businesses registered with the Local Buying Program. C-Res Business Development team is always looking to meet new suppliers that fit within our eligibility criteria. The Circle – First Nations Entrepreneur Hub is an initiative of the South Australian and Australian Governments, hosted the First Nations Business Showcase at the Adelaide Showgrounds, and over 120 Indigenous Businesses engaged with the private sector, stakeholders and Government agencies.
Attendees had the opportunity to learn more about the capacity and capability of this thriving sector and discover how First Nations businesses showcased anything from Art/Crafts, Clothing, Light Vehicle Hire, Civil Construction, Catering and much more.  It was an outstanding event where so many possibilities to supply to big business were discussed.
"It was great catching up with C-Res at The Circle event, C-Res has been amazing. The Local Buying Program platform is very user friendly, payment terms are exactly what we need as a small business, the C-Res team are very responsive and overall it's a great program that has enabled our small business to grow " said Nathan Torzyn, Director Print Junction.