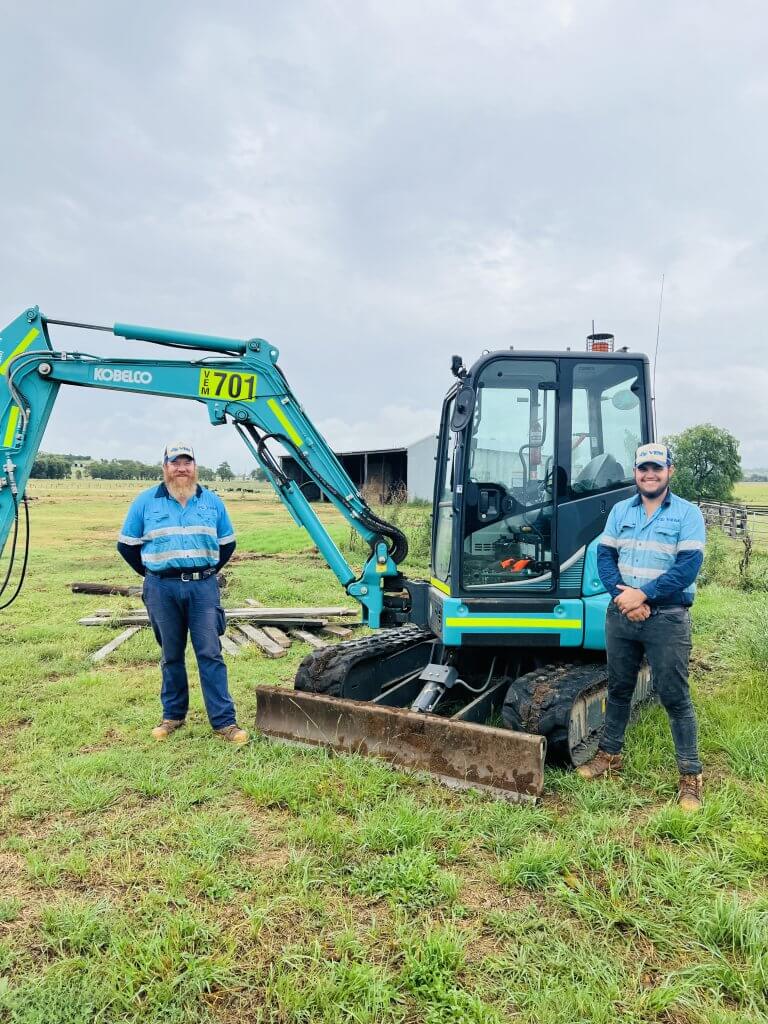 Engaging with small businesses capable of handling diverse tasks is a key initiative for site. Among these small local businesses engaged via the BHP Local Buying Program, Valley Excavations and Mining Services initially undertook minor projects involving heritage sites, offset areas, and agricultural land near the mines. Their adept handling of these tasks caught the attention of BHP Buyers, who recognized their expanding expertise and promptly enlisted their services on-site.
Valley Excavations have proven adaptable by providing services across a range of activities for BHP Mt Arthur Coal, including weed spraying, minor earthworks, removal of debris, hazard reduction burn support, water cart hire, trenching and skilled machine operators.
"We always strive for quality workmanship, honesty and reliability with the intention to expand and introduce more fleet and personnel as work demands -this is why working with BHP Mt Arthur has been a key element in our continued success in what we do. And the Local Buying Program is a great tool which connects us with BHP" – James Hann, Owner of Valley Excavations and Mining Services.