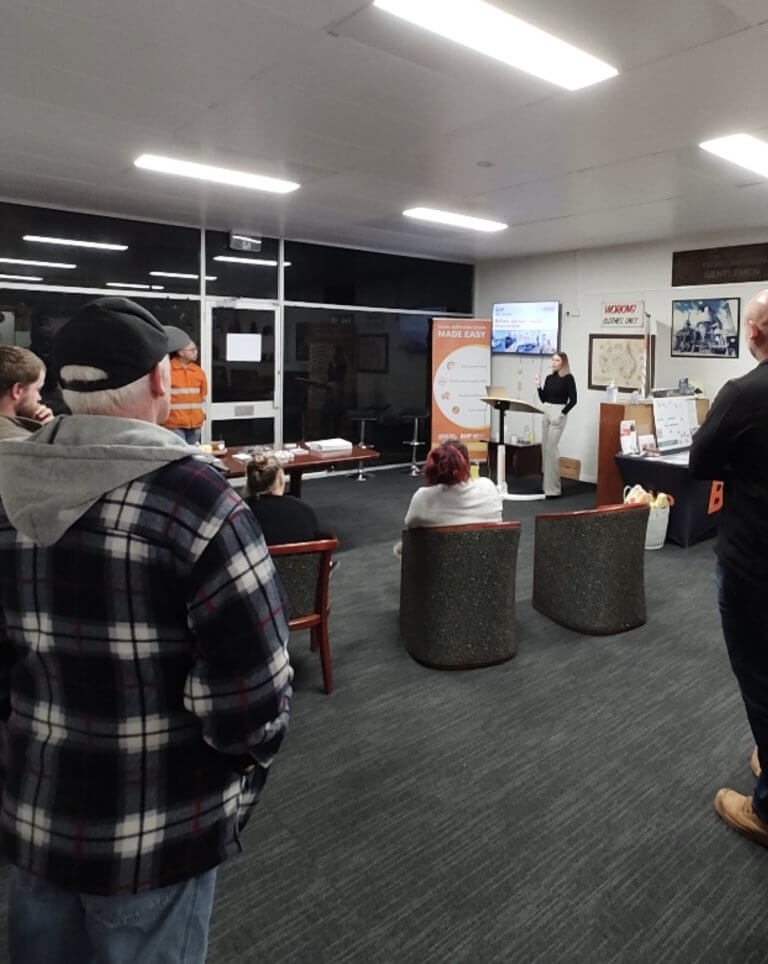 Since commencing in the Nickel West region, the Local Buying Program has been steadily gaining momentum. There is significant demand from BHP to grow the supplier database and to improve the work opportunities for local businesses registered with the Program.
C-Res hosted a BHP Meet and Greet in Kambalda for both registered suppliers, and non-registered potential suppliers, which included a presentation by Kristy Foale-Hickmott (C-Res Business Development Principal – West) to increase awareness and understanding of the Program. Suppliers were introduced to portal navigation and the cycle of a Work Instruction.
"I am a big supporter of the enhanced Social Value that BHP is now focused on and the key role that C-Res play in helping us deliver on the promise!
Really well done and I'd say this event was a big success for the little town of Kambalda. I do expect we will generate some work for the small local vendors based on some of the conversations and eagerness of the group to get involved."
Barry Dixon – BHP