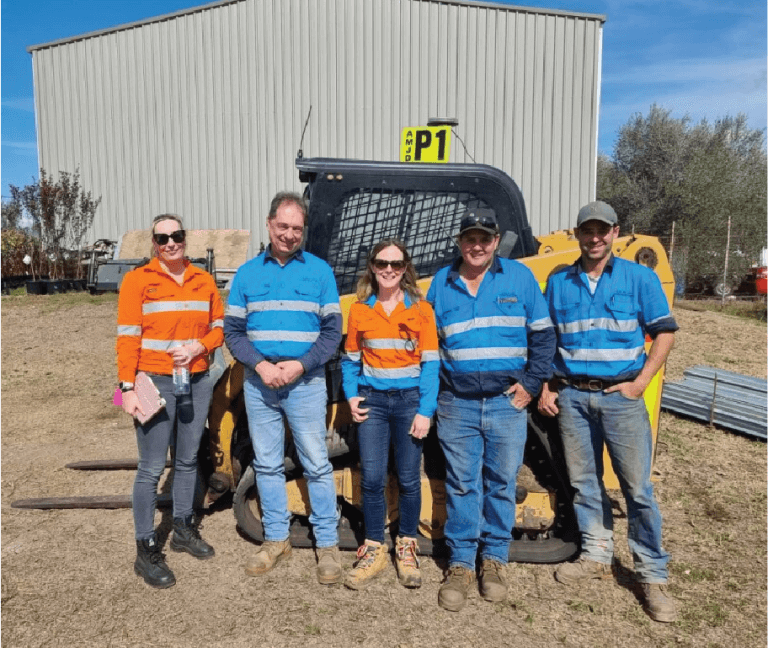 The procurement team from BHP have been looking at opportunities to increase BHP's Indigenous Business spend this financial year. Indigenous Procurement Principal, Sharon Trant, and Mining Procurement Principal, Amanda Phillips, joined C-Res Business Development and Communications Manager, John Aurisch in Muswellbrook recently to visit local Indigenous businesses in our New South Wales footprint. ​
The team spoke to suppliers to identify their key capabilities and capacity. The meetings were a great way for small businesses to engage directly with the people at BHP who identify new supply opportunities. These supplier visits have also helped the team identify what services and goods are currently available with Local Buying Program registered Indigenous suppliers and to also identify where there are gaps. Identifying key capabilities and goods/services available via the Program allows for more tailored and efficient sourcing, potentially leading to cost savings and improved supply chain efficiencies. The C-Res Indigenous Business Development Team continue to identify and onboard suppliers that can help fill these supply gaps. 
"Some engagements were over coffee, and others were at the business's workshops. Either way, the conversation flowed, and we came away knowing more about the business, its capability and capacity, and the challenges they face doing business or trying to do business with BHP, but equally important, we listened and strengthened our relationship with the Local and Indigenous community."​
Sharon Trant – Principal, Indigenous Procurement BHP.