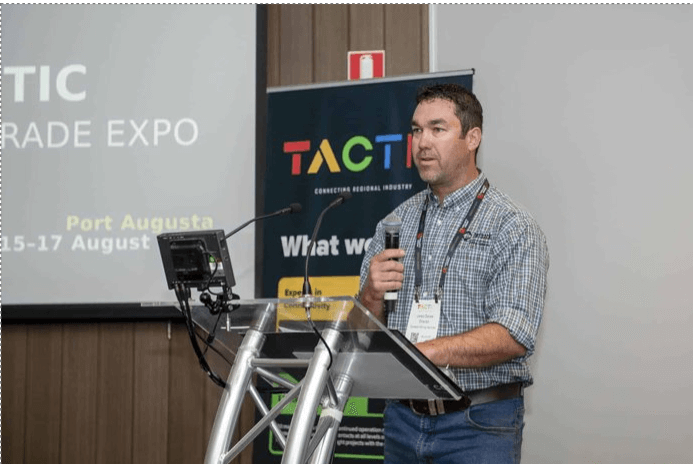 Small businesses in the Upper Spencer Gulf are often challenged by their geographical remoteness, which limits their access to networking opportunities, resources, and business prospects; often making it harder to secure supply opportunities.​
This event provided local businesses connection to the wider business community, industry and government representatives, and major projects teams within SA's mining and resource sector. C-Res, LBF and BHP teams were able to network with local businesses, develop business relationships, discuss business capabilities and learn about upcoming opportunities.​​
"Outback Mining Services is a 100 percent Indigenous owned business based in Port Augusta and we got our start to supply BHP through the Local Buying Program. Events like the TACTIC conference provide an opportunity to showcase our business, our capabilities and what we have to offer the big industry that operate in our region" – ​Jared Davies, Owner, Outback Mining Services.​
​