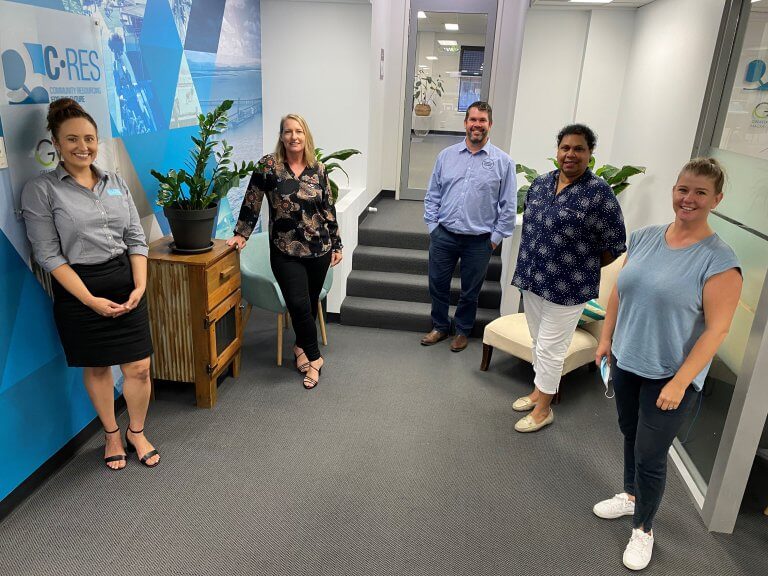 "Trading Tracks" has been designed to build the capability and capacity of established Indigenous Business in the regions, including assisting new Indigenous Businesses, through a range of services.  
The Local Buying Foundation, BHP and BMA have partnered with Indigenous Business Builders to deliver this new initiative. This exciting new project is closely aligned with the stakeholders collective values and commitment to creating strong resilient Indigenous businesses.   
Indigenous Business Builders has been selected as the service provider to deliver the program. This initial three-year pilot program will support Indigenous businesses, through the delivery of a range of capacity and capability building services in Central Highlands, Isaac and Mackay regions including Woorabinda Aboriginal Shire Council.   
For the past two years the Local Buying Foundation, with the support of BHP and external stakeholders, have been developing a National Indigenous Business Support Program to enhance the economic participation of locally based, small-to-medium Indigenous enterprises and BHP considered Traditional Owner businesses in the provision of services and goods to BHP, as well as other major companies, and the broader local economy.   
Head of BMA Business Partnership, Jessica Simpson, said Trading Tracks was established to connect Traditional Owner and Indigenous businesses with practical support and advice. "BMA is proud to continue supporting the growth and sustainability of Traditional Owner and Indigenous businesses in Central Queensland. We heard from suppliers that it can be difficult to navigate the available services, so we hope that Trading Tracks will bridge this gap and enable Traditional Owner and Indigenous Business to access the support they need for their growth and sustainability." 
The future goal is to also deliver the program into the regions of our other 3 states (NSW, SA and WA).  
Local Buying Foundation National Chairman, Melissa Westcott, is pleased to see funding go to valuable projects supporting small, regional communities where BHP is operating. "We are all enormously proud to be supporting this program for this region. We look forward to working with Brendan and the Indigenous Business Builders team to deliver this initiative." 
Indigenous Business Builders CEO, Brendan Bishop, is an Aboriginal man from the Kamilaroi people and has extensive experience in Indigenous business economic development. "Trading Tracks is a wonderful opportunity for Indigenous businesses, and we are very proud and excited to be working alongside The Local Buying Foundation and BHP to deliver this program. Indigenous entrepreneurship creates so many benefits including, economic independence, employment and training opportunities, social benefits and role models for our younger generation. We are excited to see these opportunities come to fruition by working with existing businesses and helping develop the next generation of start-ups."