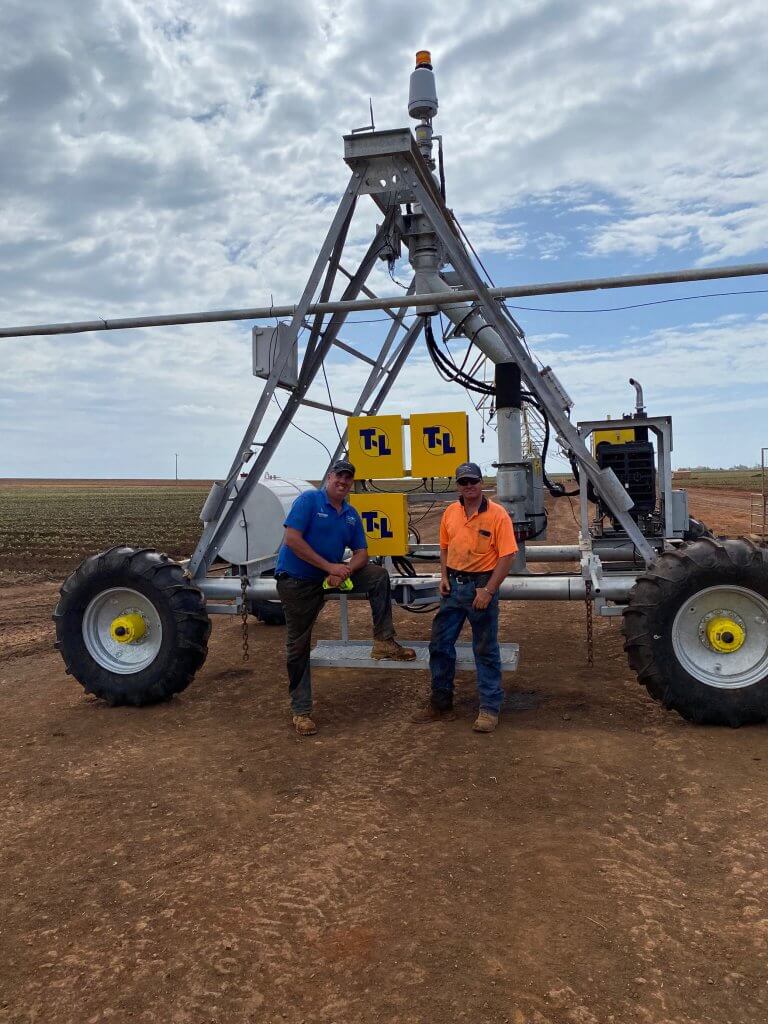 The significantly historic homestead and acreage "Balmoral" is a centre piece of property owned by BHP. It functions as part of the buffer zone around Mt Arthur Coal Mine in Muswellbrook.
The land houses a colonial era homestead which is currently under renovation by BHP, to later be utilised for local community events and functions. The property also boasts several hundred acres of prime agricultural Hunter River flat.  The land is highly productive farming land and with that BHP have decided to utilise this for both agricultural pursuits/haymaking production as well as rehabilitation material for the mine.
BHP have secured the services of Local Buying Program Supplier, All Seasons Irrigation, located at Aberdeen, to install two 400 m T & L full circle Pivot Irrigators to cover a total of 60 Acres (25 ha).  The provision of these highly efficient and effective irrigation systems will enable the land to return productive outcomes as well as provide a source of material for site to spread on the extensive areas on site currently under rehabilitation. This engagement enables the combination of mining and agriculture to create mutual benefit for BHP, local business and the local community.
"The Local Buying Program and BHP have been great to deal with in the procurement and installation process of these Pivots. It' s great that BHP are improving and using this highly productive land for better outcomes for local business and community" said Brad Singleton, owner of All Seasons Irrigation.