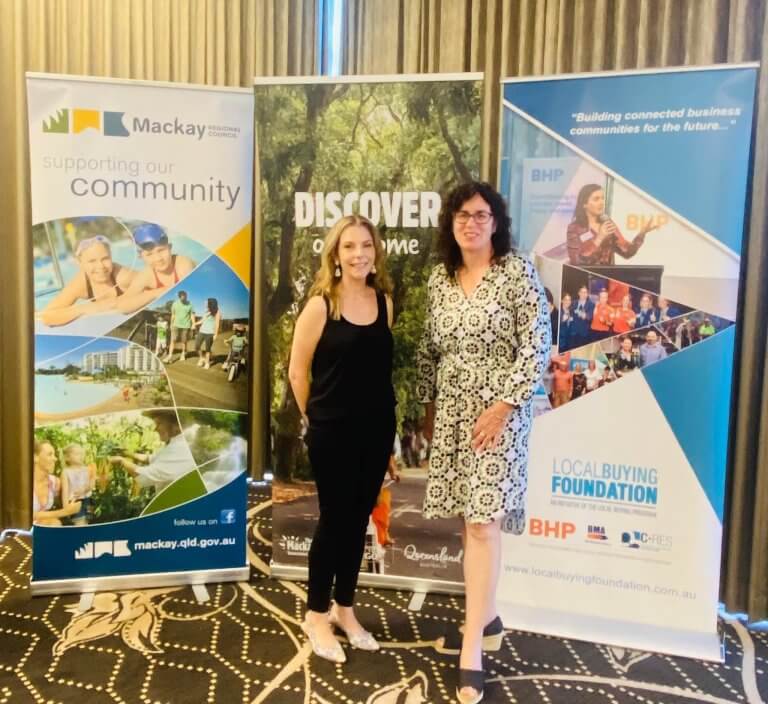 Local Buying Program Connection: For every transaction processed through the LBP, BHP make a contribution to the Local Buying Foundation. The Foundation supports programs and projects which sustainable business communities for the future. This project fell into the Sponsorship of Business Awards, Conferences and Events category.
The Event Bootcamp series, an initiative of Mackay Isaac Tourism, was designed to upskill Mackay and Isaac regions event organizers. Delivered in workshops settings, the purpose of the series was to build economic growth by creating sustainable, well-run events to encourage local participation and visitation to the regions.
The series of workshops and 60 minute 1:1 coaching across Mackay and Isaac were well-attended and provided exceptional learning. Workshops included:
·       Designing an Event Experience your audience will remember, by Jo Jordan
·       Events Marketing 101: Six essentials for successfully promoting your event and growing your audience and ticket sales, by Amanda Munn
·        Event Promotion and PR – the pitfalls, the possibilities and the power! How to shine the light on your event, by Kath Rose.
Chrissy Evangelou stated "Regional events are a key economic driver by increasing visitation and length of stay. As a regional tourism organisation, Mackay Isaac Tourism (MIT) is responsible for helping event operators improve the capacity and capability of their events. Every year, MIT organises our annual "Mackay Isaac Events Bootcamp" to provide the opportunity to be coached by the best in the events business. The support from Local Buying Foundation enables MIT to facilitate workshops and offer one on one coaching to each event operator.  Our 2022 workshops, provided an in-depth focus on how operators can create an unforgettable customer experience for their events and also how they are able to increase ticket sales and PR that will help them achieve an end result that they are looking for. "