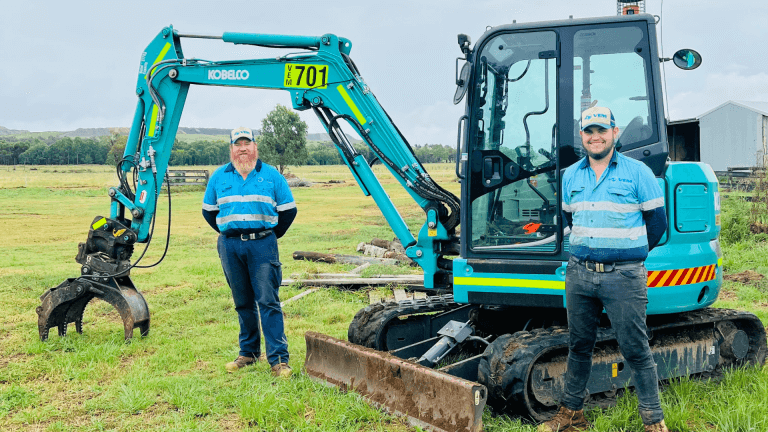 Congratulations Kale! Kale is off to a great start learning new skills with his employer Valley Excavations & Mining Services Pty Ltd, as part of BHP Mount Arthur Coal's restoration of the local historic homestead 'Balmoral'.
The homestead is owned by BHP and is being carefully restored for community use. Valley Excavations and Mining Services is a registered Local Buying Program Supplier that was awarded this work through BHP's Local Buying Program.
Owner of Valley Excavations & Mining Services, James Hann said, "The work that BHP has awarded enabled me to employ an Indigenous trainee who has gained valuable experience and skills since coming on board. It's the best outcome as a business owner to be able to guide new people wanting to learn new skills".
The Program is one that keeps giving by BHP reinvesting a percentage from every dollar spent through the Program into a Local Buying Foundation.
Contact John Aurisch, National Business Development Manager for C-Res on 1800 536 663 to learn more about BHP's Local Buying Program and Foundation.