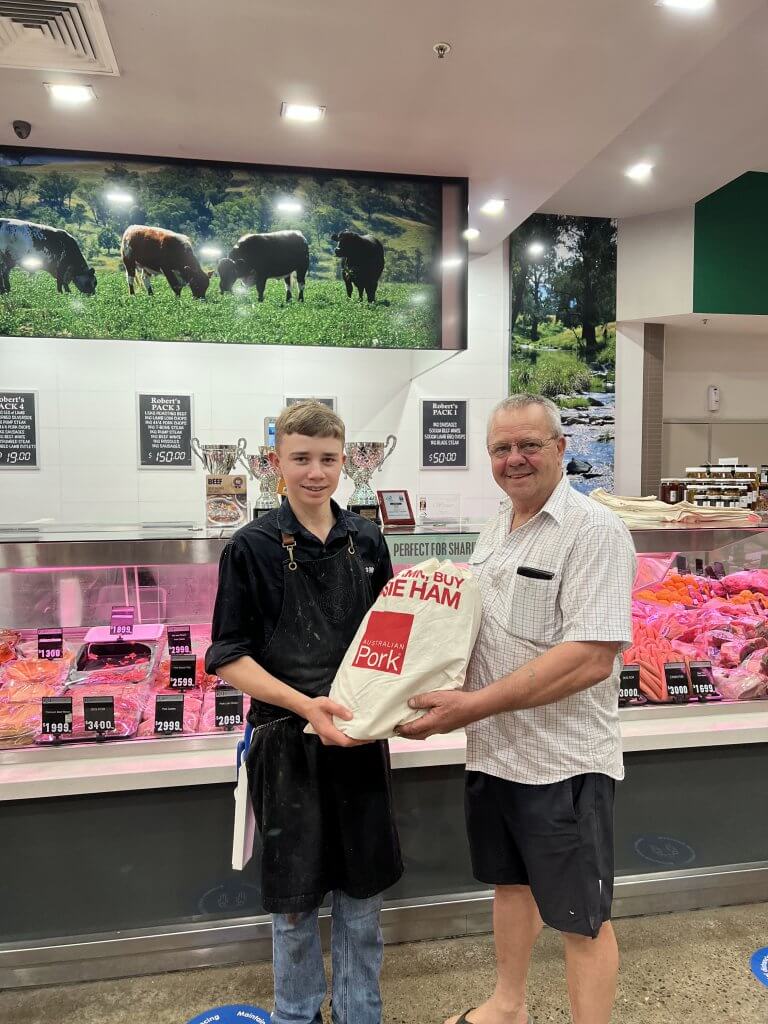 As New South Wales emerged from lock downs and a long period of interruption to business, the Local Buying Program (LBP) was on hand to assist local communities with recovery efforts.
Management of Mt Arthur Coal gifted over 1,000 BHP employees a full leg of ham as a token of appreciation for their service during 2021, sourced locally from several butchers in the Upper Hunter region.  Keeping the transactions local ensured local businesses directly benefitted from the engagement and a much needed stimulus to the Upper Hunter economy.
The COVID Business Recovery Initiative from NSWEC, which involved the distribution of gift cards to BHP staff and contractors, also provided direct support to small local businesses in the region.  The process was managed via the Local Buying Program, with Muswellbrook and Singleton Business Chambers distributing the "Why Leave Town" gift cards which could only be redeemed locally.
"The last two years have been very tough on many local businesses and the injection into the local economy through the gift cards provided by BHP will provide a much needed boost to those trying to rebuild from the recent lockdowns and restrictions" ​ said Wayne Toms, MCCI Member Services Manager.
NSW has experienced a notable growth phase in Indigenous Business spend through the LBP, with more than $500 thousand being spent to date this financial year.  The collaboration between BHP and local Indigenous businesses in the land management and natural resources sector is lifting the profile of these businesses and creating a solid foundation for successful business relationships around Mt Arthur Coal.  The Local Buying Program facilitates the connection of these businesses – giving BHP access to a wide range of local suppliers and in turn local businesses benefit from the work opportunities presented on BHP sites and the fast payment terms on offer.
To read more LBP highlights, click here.