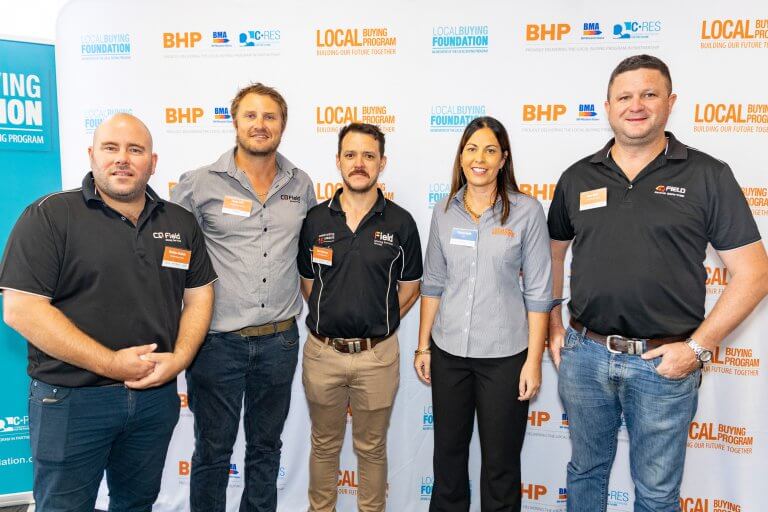 BHP Tier A Contractor engages Suppliers via LBP.
In October 2021, BHP's Tier A Contractor, CQ Field Mining Services became the first of several authorised contractors, including C-Res, to have access to the Local Buying Program portal, giving local businesses visibility to more work opportunities.
What's exciting, is that CQ Field Mining Services will have access to the LBP supplier database which will open the door to new engagements for the supply of goods and services. LBP Supplier Profiles will be made visible to the Tier A Contractor to enable them to view Capability Statements and nominated Supply Categories. In addition to receiving work opportunities from BHP, LBP Suppliers will now have access to work opportunities raised by CQ Field Mining Services.
Jason Holt (Chief Operating Officer, CQ Field Mining Services) said "We are looking forward to working with local suppliers to ensure our BHP work scopes are completed in full, and utilising local resources to deliver timely and successful work outcomes."
Why is this good for small local businesses? Exposure to BHP Tier A Contractors provides LBP registered businesses increased opportunities lifting their profile, visibility and reach.
Over the next 12 months, BHP will be working with C-Res to identify additional Tier A Contractors to start using the Local Buying Program to purchase goods and services from small, local, Indigenous and Traditional Owner Businesses registered on the program.
To read more LBP highlights, click here.