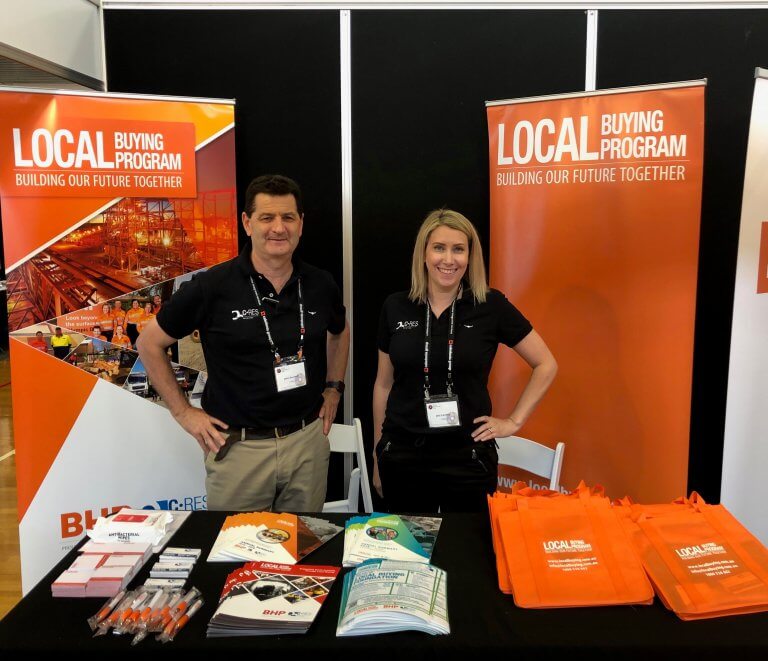 C-Res currently has a number of employment opportunities open to professionals with a strong focus on supporting local.
About Us
C-Res is a cost-neutral organisation dedicated to linking small, local and Indigenous businesses directly with BHP sites throughout Australia via the Local Buying Program (LBP). C-Res delivers the Local Buying Program and the Local Buying Foundation through a strategic partnership with BHP. The Program has been operating successfully in Queensland since 2012, in New South Wales since 2016, and in South Australia and Western Australia since 2017.
The Local Buying Program provides opportunities for more than 1,400 registered suppliers to competitively supply goods and services to BHP, BMA and BMC.
BUSINESS DEVELOPMENT ADVISOR – Port Hedland
A rare opportunity is currently available within our C-Res team – a role that will challenge you professionally while enabling what's likely to be the most exciting step in your career. We are looking for a driven, self-motivated, intuitive and tenacious professional to fill the role of Business Development Advisor (BDA) in the communities of the Pilbara including Port Hedland, Onslow and Exmouth. This is a role where "local" matters. It is all about connecting community and business with BHP's WA operations through the Local Buying Program.
To request a copy of the Position Description, please email john.aurisch@c-res.com.au
For more information and/or apply for this position – https://lnkd.in/gBq9mHyt
JUNIOR BUSINESS ANALYST – Mackay or Brisbane
Our ideal candidate is located in Mackay, Queensland or has the capacity to work in the Mackay office once a month, has completed a business-related internship or is already working full-time in a business role with some ICT skills.
They would have some runs on the board for delivering improvements, by working with people around them. They would be proactive and always want to learn new things, and be able to communicate with both technical and non-technical people.
If you reside in Mackay, please submit your application here:
https://www.seek.com.au/job/55405000
All other candidates, please submit your application here:
https://www.seek.com.au/job/55404986
We are looking for a candidate who is available to start as soon as possible in 2022.
This is a re-advertised position and previous applicants do not need to apply again. Applications for this role close Friday, January 7, 2022.
* Applications are currently open for the positions above and will only be received via Seek.  When you apply, please include your resume and a cover letter outlining how you meet the role requirements / relevant experience.