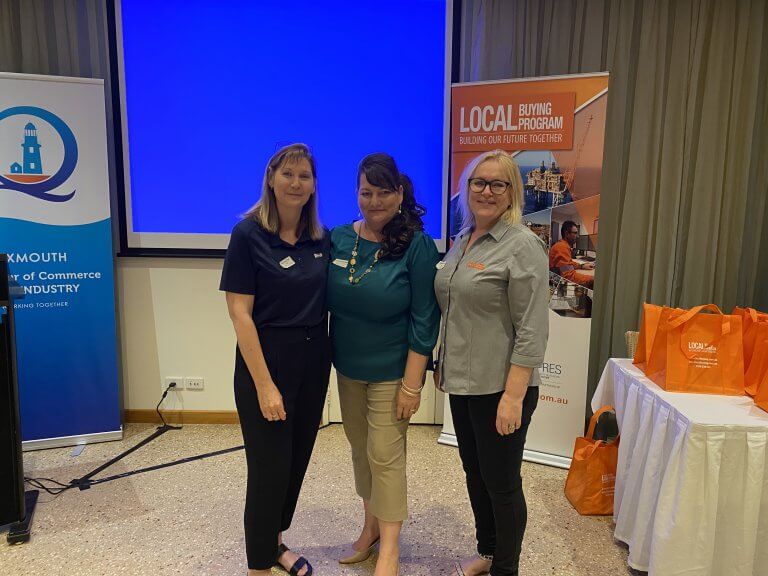 WAIO: From Mj van Vuuren and Tina Ewen (C-Res Business Development Advisors, WAIO)
The regional borders opened, the Local Buying Program expanded, and the C-Res Business Development Team was back on the road heading across the Pilbara and visiting suppliers and sites in our BHP operations' footprint.
The last quarter of the year that was 2020 saw organisations scrambling to host previously rescheduled live events, while those not willing to take the chance promoted well-crafted and innovative virtual and digital event alternatives.
Either way, the networking continued and after the year that was, there was no shortage of small talk to start the conversation!
WAAPU: From Maria Hayward (C-Res Business Development Advisor, WAAPU)
The regional borders were once again open, but the Local Buying Program needed to look no further than a few hundred kilometres away to enable expansion into the BHP Petroleum sector.
The Local Buying Program celebrated the expansion of the program into the WA Australian Production Unit (WAAPU) – Petroleum. The initiation of the Program in the communities of Onslow and Exmouth began with a launch presentation in Onslow to potential suppliers at a Business Before Hours event supported by BHP, the Onslow Chamber of Commerce and Industry as well as business and community members.
WAAPU Business Development Advisor Maria Hayward also held a number of independent meetings with stakeholders including Shire President, OCCI CEO and current BHP Suppliers.
Maria then travelled to Perth to conduct four LBP Petroleum training sessions and the month was rounded out with the LBP's launch in Exmouth at a Business After Hours event supported by the Chamber and BHP as well as business and community members.
The program was successfully launched, and the platform was officially live to BHP Petroleum Buyers and registered suppliers on December 14.