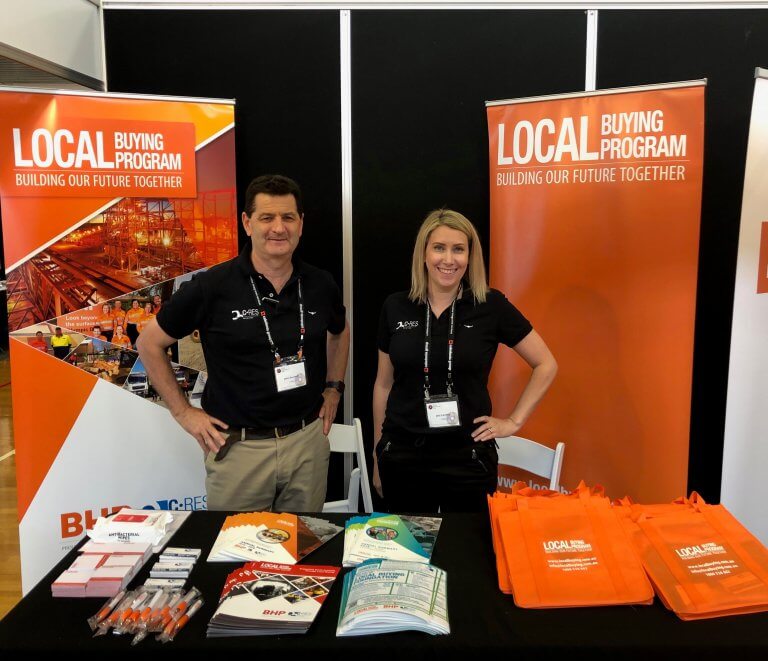 From Jessica Cardno (C-Res Business Development Advisor, SA)
The October to December quarter saw ups and downs for South Australia as a whole.
October saw more freedoms than many other parts of the country, and site-based and face-to-face meetings had mostly returned to normal. However, a surge in COVID-19 cases and therefore social restrictions re-established, a short-lived lockdown and state borders closing once again, from mid- November onwards all industries in South Australia had to, once again, realign and adjust.
The Local Buying Program has been the ideal platform to continue to engage with and directly support local businesses throughout the ups and downs of COVID-19 during this unprecedented time.
Even amid all of this, the year has seen Approved and Actual Spend and Work Instructions raised through the LBP in SA increase steadily, showing BHP Olympic Dam's increased emphasis on the importance of supporting its local community.
While many events were cancelled during the year, C-Res was pleased to have the opportunity to share a booth with BHP and showcase the Local Buying Program through the annual GMUSG conference, this year held in October in Port Augusta. The event enabled some excellent engagement with LBP suppliers and potential suppliers as well as traditional owner organisations.
A highlight of the conference for C-Res, was the announcement of launch of LBF by Nathan Flaman, Head of Supply OD. The LBF is due to launch in February/March in South Australia and will provide funding opportunities for small business development within the region.
Other key engagements for the quarter have included:
LBP pitch meetings to PCP (project contracts procurement) team members.
LBP platform training workshops on site for admin and procurement teams
Continued work with OD Community Team
LBP presentation to OPAMA (Andamooka Progress Opal Miners Association) as representatives for Outback Communities Authority in Andamooka.
While this has been going on, C-Res' new Indigenous Business Development Principal, Sharleen Airs has been working with SA BD Advisor Jess Cardno and BHP Supply to onboard more SA Traditional Owner and Indigenous Businesses in the Local Buying Program to help Olympic Dam with Indigenous engagement.
Now, with the interesting year that was 2020 behind us, we are looking forward to a great 2021!