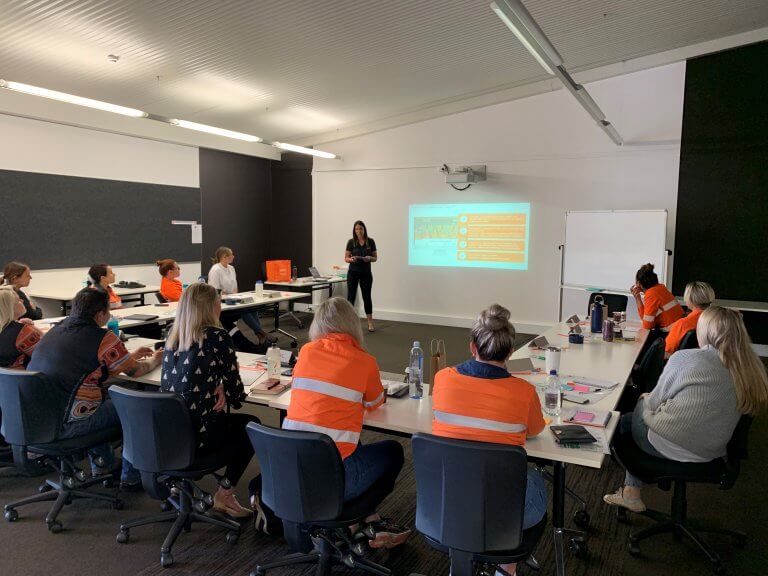 From Dianna Smith (C-Res Business Development Advisor, Queensland)
It has been a year unlike many others but as is the Queensland way, we rose to the challenge and were there for each other through thick and thin!
C-Res Queensland Business Development Advisor Dianna Smith said she had noticed the tough Queensland spirit shining through the past few months with small business looking out for each other or collaborating on work opportunities.
This has then flowed through to site where buyers are rethinking their purchases and finding creative ways to engage with Local Buying Program Suppliers. We have also opened up new opportunities for small local businesses through the LBP voucher programs – both Site-Issued and Big Thanks! Rewards voucher. Meanwhile, feedback from sites has been the SAP integration which was activated in November has created time and cost savings making the LBP a viable means of engaging local businesses.
We have had a strong focus on engaging with Traditional Owner and Indigenous Businesses with our Indigenous Business Development Principal Sharleen Airs working to create opportunities and spread the word about the LBP's role in connecting small business with BHP, BMA and BMC.
The overall feel for Q2 has been one of "opportunity".
We have seen an increase in Request for Quote Work Instructions across Queensland sites, which provides opportunity for all suppliers within the categories to submit a response.
There's also been some large-valued work instructions through the program which provide our Local Buying Program suppliers with an opportunity to submit tenders that may normally be awarded to Tier 1 Companies.
Finally, there has been training conducted in the background for not only new site buyers but also procurement, contract and projects level throughout BHP which will further increase the number of work instruction opportunities for products and services.
As we cautiously emerged from the COVID-19 restrictions, some events were fortunate enough to proceed however as we near the Festive Season unfortunately the usual end of year gatherings are either fewer or look a lot different to what we are all used to.
For now, though, we are using the little bit of extra time to plan and consolidate so we are ready for a fantastic 2021!