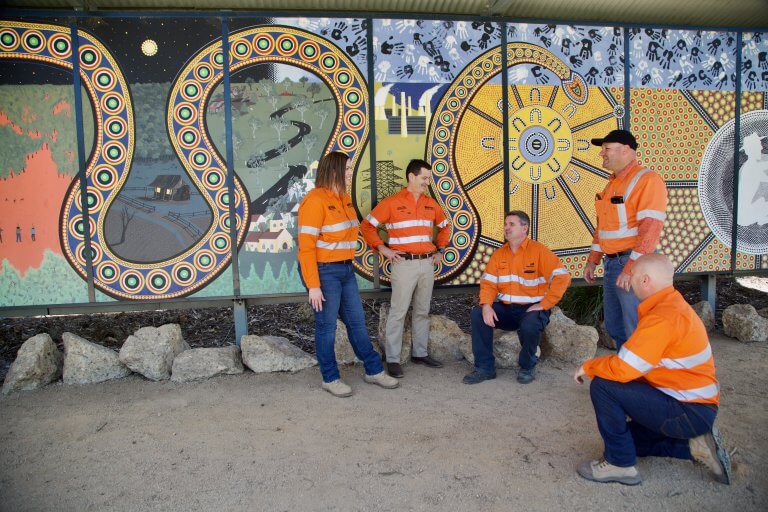 From John Aurisch (C-Res Business Development Manager, NSW)
2020 has been a different type of year for the LBP in the Upper Hunter – that's to say the least.  It started with an excellent networking event held in Muswellbrook seeing more than 80 BHP stakeholders and LBP suppliers get together and understand the opportunities and capabilities that are available in our local regions through the LBP.
The results of the trade between BHP MAC and suppliers through the LBP for FY20 were record breaking, with more than $18m worth of approved spend being transacted.
With the restrictions around COVID-19 curtailing most onsite engagement with buyers – the focus was turned to weekly virtual meetings with site particularly around Accommodation for BHP Operational Services.  This package of using local accommodation suppliers during the most severe COVID-19 restrictions was of mutual benefit to both the suppliers whose trade had decreased dramatically and the BHP staff who were being affected by border closures and travel restrictions.
This last quarter has seen the LBP/LBF represented as a major sponsor at the Singleton Business Chamber Awards.  This was a great event – even though it was restricted by COVID-19 protocols, innovation was the key here with the event being streamed live on Facebook.
The LBP was also able to attend a Community Consultative Committee meeting at site together with the GM at MAC Adam Lancey, which was a great opportunity to present to key local community stakeholders what the LBP was all about and what it returns to the local business community.
The LBP continues to seek ways to improve the engagement between BHP MAC buyers and LBP suppliers through innovative new engagement tools to ensure capable and competitive outcomes – with improvements within our portal to connect better with BHP and other competitive opportunities for Buyer to better use the LBP supplier base.
What a year! And now, we are looking forward to a great 2021.