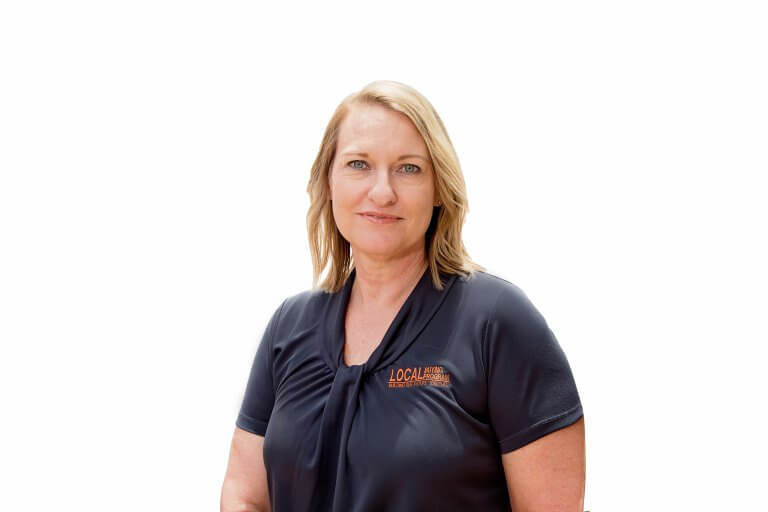 It's been a big year and amid the uncertainty, one thing has always remained sure: The Local Buying Program's ability to connect our small local businesses with Australia's biggest business, BHP.
From COVID-19 contingencies and recovery to border closures, travel bans and a new wave of virtual everything, there was a lot on – and C-Res, in Partnership with BHP, worked hard to make some great gains, deliver high-end projects and all while supporting our buyers, suppliers and stakeholders through some of the best and worst times in business memory.
Join us as we recap on the year that was, and our major projects:
COVID-Response
SAP Integration
LBP Site-Issued Voucher Process Enhancement
BHP Big Thanks Voucher Integration
Digital Buyer Training
Digital Supplier Engagement
BHP WA Petroleum Integration
SA and WA LBF Launch
There have been few years when I have welcomed the new, and bid farewell to the old, with such mixed sentiment. Certainly, 2020 presented us all with more than our fair share of challenges, and 2021 – while there are no guarantees – has already started to look positive. And we are determined to keep our 'glass-half-full' mindset!
That said, there can be a lot of hope taken from the shifts and reassessments we have had to make, taking us away from the "way we've always done it" mentality. And while we had to look at doing things in a new and different way, the old-fashioned values and approach to connection and engagement made for an interesting juxtaposition.
Now 2020 is behind us, the kids are all back to school and business is again picking up the pace for 2021, we can look to what this year might bring. Through 2021, in business – whether it be the smallest of regional sole operators, to Australia's biggest business, BHP – there will be a strong focus on costs efficiencies but most importantly, the focus is squarely on looking after our staff, our suppliers and our BHP Buyers – especially in light of the challenges we have faced this year!. We have outlined a suite of projects and platform enhancements which will enhance the growth and strengthening of the Local Buying Program.
Our philanthropic arm, the Local Buying Foundation, will also develop further, with the Foundation starting in South Australia and continuing to grow from strength to strength in Queensland, New South Wales, and Western Australia.
But for now, we will take a quick look back the year that was 2020. It was a tough year, in one way or another, for almost everyone. But still, with our incredible C-Res team and in partnership with BHP, we have been able to move mountains (sometimes that almost felt literal!) to make some truly amazing things happen!
COVID-19 Response
We bent, we shaped, and we pivoted more than we might ever have done before! But, whatever we did, it worked! In March, when the impact became real, our team was able to not just maintain, but strengthen the engagement with our buyers, suppliers, and stakeholders across all of our operational footprints.
The Local Buying Foundation initiated the B.I.G Futures Fund which has now become an ongoing funding stream within the LBF nationally, and we facilitated the channelling of grants allocated thought BHP's Vital Resources Fund.
Through it all, we honed our practices, strengthened the relationships with some of our key partners through the promotion and/or co-delivery of webinars, digital training, wellbeing platforms, and the sharing of key information.
SAP Integration
In October of its eighth year of delivering the Local Buying Program, in partnership with BHP, C-Res saw the completion of one the most significant (and complex) projects since construction of the original LBP Platform.
The integration of SAP into the LBP platform has streamlined the process of raising Work Instructions and Purchase Orders, automating much of what was originally and more time consuming and manual process for our BHP Buyers. In completing this, we have responded to an often-made request and removed a significant roadblock for buyers' use of the LBP.
BHP WA Petroleum Integration
In November, The Local Buying Program joined BHP WA Petroleum (WAAPU) and key business stakeholder organisations in Exmouth and Onslow to announce the launch of the LBP in the Shires of Ashburton and Exmouth. Suppliers were immediately encouraged to register for the program, with the Petroleum arm of the LBP being fully commissioned and BHP buyers coming online to raise their first Work Instructions by mid-December.
LBP Site-Issued Voucher Process Enhancement
In November we completed a long-term project to enhance the processes around our LBP Site-Issued Vouchers for BHP employees and contractors. This made the process for creating a voucher set through the Local Buying Program more seamless and far less time consuming, while also giving suppliers the chance to opt in or out of being listed on a voucher. We also updated all of our instruction and How To documents to make everything easier to follow for both suppliers and buyers participating in the LBP site-issued voucher program.
BHP Big Thanks Voucher Integration
While on the topic of vouchers, in December the LBP had the chance to get its local suppliers in front of a national BHP audience through the newly implemented BHP Big Thanks Global Rewards program. This program, which is separate to the LBP Site-Issued Vouchers, will enable BHP employees to support the local businesses in the regions they work, and often live, through BHP's new rewards program.
Digital Buyer Training
Whether it was 'speed dating style' with COVID-19 style social distancing in place, 80 emerging leaders from across the country via Zoom, small Webex gatherings or impromptu one-to-one guidance for buyers delivered when needed by our Business Development Advisors – training was front and centre throughout 2020.
As the impacts of the pandemic took hold, and the nation went to ground, digital and virtual training became an obvious need identified by our Business Development Advisors (BDAs). The team, with SA BDA Jessica Cardno at the helm, embarked upon a project to formalise six modules of Buyer training which could be used by all current and prospective buyers across the entire LBP Footprint.
An additional module was also developed for inclusion in internal BHP learning and induction platforms. The first of these were delivered in September with the rest being during the third quarter 2020.
BHP Supplier Innovation Program
With COVID-19 now a new normal, the need for innovation and creative thinking came to the fore. Enter Austmine and the BHP Supplier Innovation Program (SIP). C-Res was eager to help promote this incredible program with our aim being to showcase the skill, expertise and innovation present in our regions.
The program was launched in August and in November C-Res hosted a BHP-Austmine Supplier Innovation Program webinar especially for our LBP suppliers. Five challenges were launched at this webinar. Submissions for these challenges closed in December and successful candidates will be announced early this year.
WA + SA LBF Launch
2020 saw the introduction of C-Res' and Local Buying Program's philanthropic arm, the Local Buying Foundation into WA with the first meeting held in July and the announcement in October of the foundation's pending launch in SA in early 2021.
The LBF SA and LBF WA will continue the capacity and capability business and community work it has become known – and highly regarded – for in our Queensland and New South Wales regions.