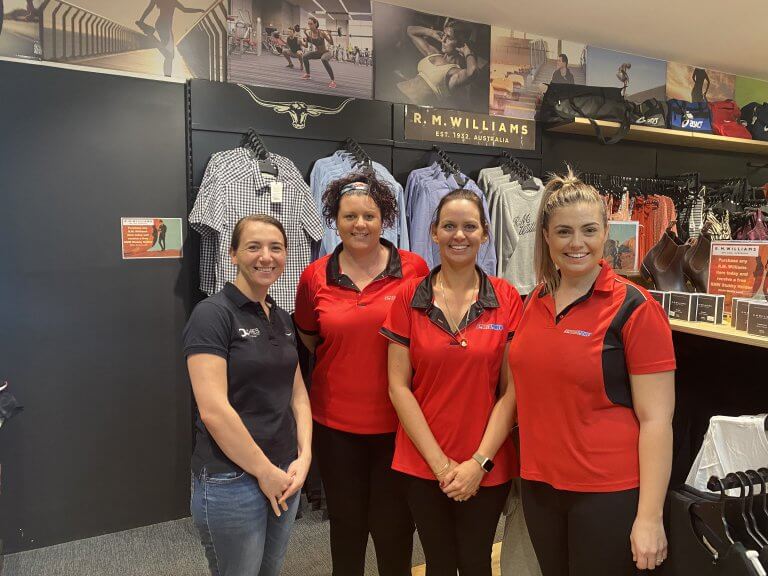 Western Australia Business Development Advisors Maria Hayward and Mj van Vuuren would have been forgiven from having the song "On the Road Again" on loop in their heads at they took to the Pilbara highways – post COVID-19 lockdowns – to catch up face to face with Local Buying Program buyers and suppliers.
They even threw in a community meeting or three, awards ceremony and some networking into the mix, while out and about, for good measure!
"That is probably one of the good things about how tight the WA restrictions are – it means we can travel within the state quite nicely. It has been fantastic being able to be back out and among our buyers and suppliers," Maria said.
"You can see the places we go are cautious, but they are buzzing," Mj said.
"There is still a sense of confidence and to have been part of the roles that BHP and the Local Buying Program played in really supporting our local businesses and being there to support our suppliers was something very special!"
And the LBP efforts have not gone unnoticed. Both Maria and Mj have received some fantastic feedback on their travels and during the Newman Chamber of Commerce and Industry Business Excellence Awards, GM – Newman Operations WAIO Marie Bourgoin payed tribute to the role of the Local Buying Program and how C-Res and BHP, in facilitating the program, were instrumental in connecting small local businesses with any and all opportunities coming from BHP during the COVID-19 pandemic.
Some of the journeys and activities across the Pilbara has included:
The launch of the WA METS Digital Mining Export Hub.
Sportspower launch of a new merchandise range to include Australian made brand RM Williams. C-Res BDA attended the event which included a number of activities held at Parnawarri Shopping Centre.
Local Buying Program supplier Pharmacy 777 was the host for the July Port Hedland Chamber of Commerce Inc. Business After Hours. WA C-Res team members joined the Port Hedland business community in learning more about the services the pharmacy provides as well as connecting with like-minded individuals.
the Shire of East Pilbara hosted the monthly Newman Chamber of Commerce and Industry Business After Hours.
the Port Hedland Chamber of Commerce Inc. alongside the Town of Port Hedland hosted a business lunch where the Port Hedland community could hear about the BHP response to the impacts of COVID-19. Warren Wellbeloved, BHP General Manger for Rail, was the guest speaker.
the WA Industry Link ran a very successful Regional Communication Forum in Port Hedland. The Forum highlighted the WA Government's continued support for local procurement and how to access upcoming opportunities in the Pilbara.
BHP Webex training – Innovations and Maintenance team across WAIO Operations.
Mt Whaleback Site Training.
Newman Supplier visits and Port Hedland Supplier visits.
Newman Chamber of Commerce and Industry (NCCI) Business After Hours and Port Hedland Chamber of Commerce and Industry (PHCCI) Business After Hours.
Bungalow on Edgar Street opening.
PHCCI and Town Of Port Hedland luncheon.
Austmine Export Hub Launch.
BHP Communications LBP footage.
NCCI Business Excellence Awards.