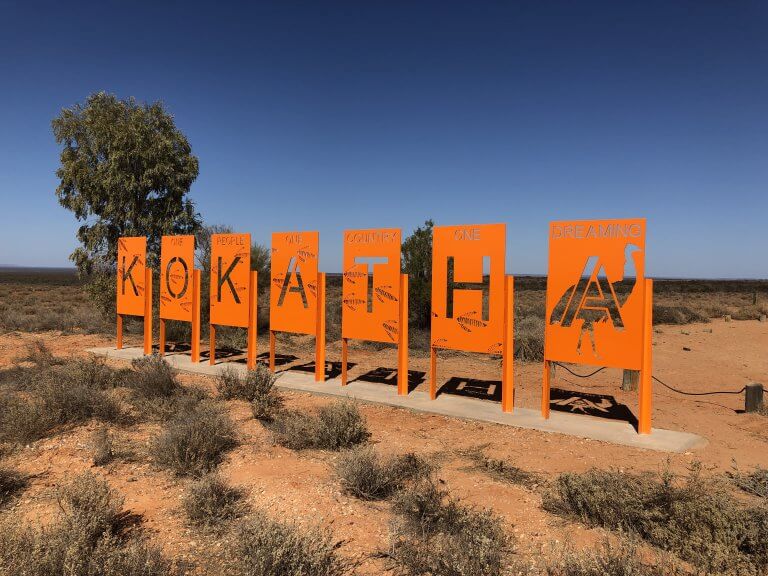 While some states seem to be opening up and getting down to business, things have remained pretty quiet on the networking front throughout the Olympic Downs footprints in Roxby Downs, Upper Spencer Gulf and the Far Northern regions.
That said, C-Res Business Development Advisor Jessica Cardno and Business Development Support Officer Kate have been sure to stay in close touch with their suppliers and buyers!
Site visits, 1:1 training, virtual meetings and any possible opportunity to engage has been embraced by the team.
Great news is that GMUSG, who partners with C-Res and BHP in helping promote the Local Buying Program in South Australia, has progressed ahead with its annual conference – this year in Whyalla.
So, in keeping with our core value of supporting our LBP buyers and suppliers, a few of the activities we have been part of include:
C-Res and BHP are currently working behind the scenes to reach out and onboard more Traditional Owner and Indigenous Business within Local Buying Program supplier list to support Olympic Dam's engagement via work opportunities through the LBP.
On site providing Local Buying Program group training sessions for BHP Buyers. This month Jessica has been out at the Mine End running sessions with admin and purchasing teams.
Participated in the Global Maintenance Upper Spencer Gulf (GMUSG) series of Capability Connect sessions within the region for local SMEs.
Presentation at All Site Admin bi-monthly meeting – LBP overview and highlighting upcoming improvements and initiatives.
Mine End BHP Buyer training session.
Tour of Mine End by Surface Maintenance Superintendent.
1:1 session with site champion and EA Leah Spencer.
Meeting with OD Community Specialists, Jess Curtis and Lisa Lock discussing community related projects and LBP as a community partner.
Monthly catch-up with Principal Supply to focus on TOIC discussions.
"COVID-19 and the restrictions which have come with it, have really made us re-think the way we engage and while we have always had the challenge of distance, we were still quite used to hopping in the car and hitting the road to catch up with our buyers and suppliers," SA Business Development Advisor Jessica Cardno said.
"We have managed to get back to site a couple of times since restrictions have eased, and we are continually reaching out to our suppliers and other community stakeholders.
"Digital delivery became a new norm in a lot of ways – although we know nothing really beats face to face. But using platforms such as Zoom, Teams and Webex has meant we can stay in touch and support our buyers and suppliers."
Jess said with a lot of businesses doing it tough throughout the country – and certainly throughout the Roxby Downs, Upper Spencer Gulf and Far Northern regions – she took a great deal of satisfaction from being a part of a solution.
"It's our job to provide every opportunity and support to our small local businesses and being able to do that and keep the wheels turning is something very special."
With restrictions looking like easing in coming months, the hope is activities and events will start to fill out the diary a little more! We are also seeing awards ceremonies, training and professional development sessions being activated online!
If there is a way to engage, or even just have a yarn about what's happening with a business or a buyer, we will find a way of making it happen – whatever the restrictions!