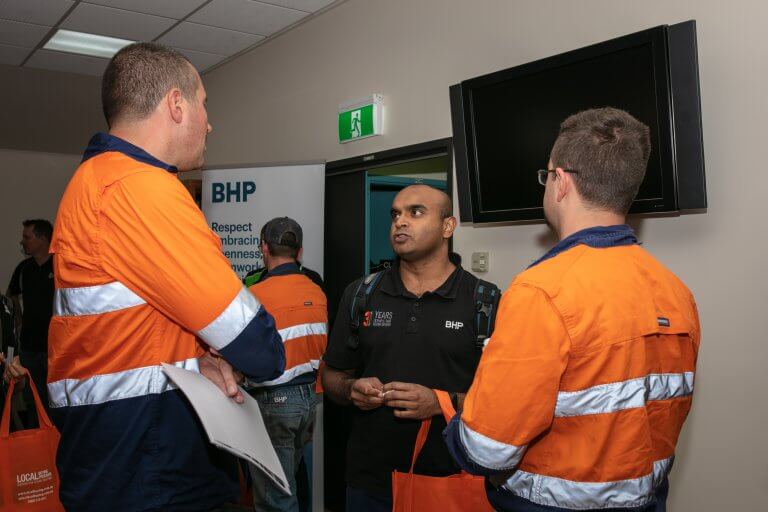 The new search functionality within the online Local Buying Program's Supplier Directory has been well-received, taking what might have been a slow and tedious manual search and transforming it into what's been referred to as "the LBP's answer to Google".
That might be a bit of a stretch (but we will definitely take it!!) however the new search enables buyers to search for – and learn about – suppliers registered with the LBP by simply typing in key words. What was a protracted process was suddenly a less than 20-second search!
Add to that, now, a suite of new point-in-time supplier catalogues and BHP buyers are reporting back with some great feedback!
Among those to launch the first in the suite of catalogues was C-Res Business Development Advisor for South Australia, Jessica Cardno.
In developing her SA offering, Jess worked closely with BHP Supply and leadership to identify exactly what was wanted and needed from such a publication.
Jess said the static, point in time nature of the catalogue would, of course, mean the online Supplier Directory would always be the most reliable means of searching registered suppliers, but this was just another way the Local Buying Program was investing expertise and resources into making sure Local Buying Program suppliers were front of mind for as many BHP Buyers as possible.
"Our focus is on connecting our suppliers – our regional small businesses – with BHP and this is just another way of doing that," she said.
So far, catalogues had been – or were in the process of being – published for:
Local Buying Program Voucher Catalogue featuring the businesses participating in the Voucher Program.
Traditional Owner and Indigenous Business supplier catalogue.
South Australian Supplier Catalogue.
WAIO Supplier Catalogue.