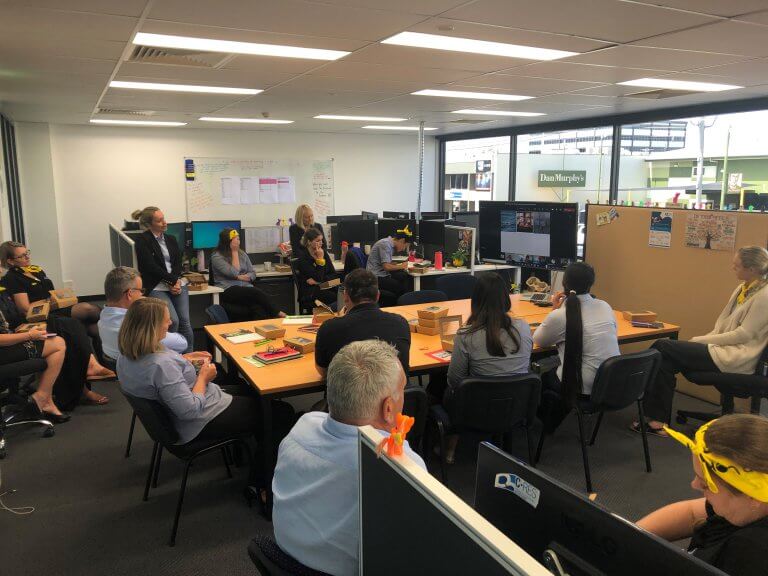 If there is one question that can save a life it's this one: R U OK?
On September 12 the C-Res team – along with BHP teams, LBP buyers, suppliers and community stakeholders across our Local Buying Program footprint – took a moment of pause to recognize the importance of asking that one important question.
On R U OK Day, the C-Res team took time out for an hour-long resilience-building session, led by Grey Matta Solutions resilience coach Rod Warner.
During the session, Rod took the team through the importance of not just asking others if they were okay, but how vital it was to turn that question on yourself from time to time.
C-Res Manager – Marketing and Communications Meredith Papas said the training was well timed considering the challenges this year has presented.
"There were a few people in the organisation for whom this really resonated and it made us all stop and think, well, are we okay; am I okay?" Meredith said.
"While we need to be able to ask those questions and be there to support each other, our friends, family and loved ones, we have to remember that if we are not okay within ourselves, then we are not going to be able to help others."
C-Res R U OK Day activities are an annual fixture in the organisation's calendar, but mental wellbeing is not a once a year commitment.
"The mental health and wellbeing of our staff, supplier small businesses, BHP buyers and other stakeholders is something we are committed to all year around," Meredith said.
"Our values are built around trust, respect, empathy and integrity – and this is very much in line with that commitment.
"Asking R U OK is not a once a year thing. And October is Mental Health Month but there are 11 other months in the year where this is all just as important.
"This is part of our culture."