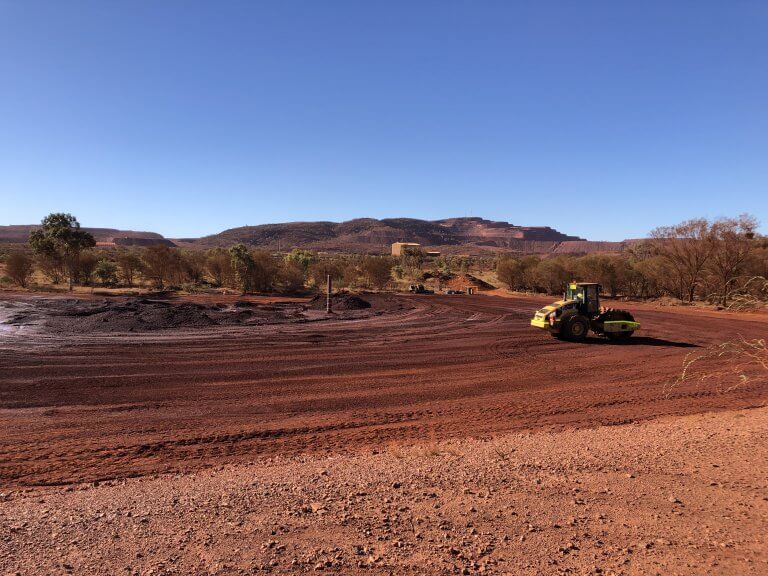 BHP Jimblebar Mine experienced significant flooding during the early months of 2020.
The flooding caused damage to the dewatering infrastructure resulting in the need to build a pad to protect the site from future floods.
Through the Local Buying Program, Newman-based contractor, RSK, was able to be easily engaged, and, being on site at the time, it reduced the risk associated with COVID-19 and eliminated unnecessary delays. This engagement has also led to RSK Contracting being engaged by other teams at Jimblebar, illustrating the effectiveness of supporting local businesses and the versatility of the Local Buying Program.
Work Instruction owner, Fouad Al Sous, from BHP Jimblebar Mine said the RSK team provided a local and effective solution.
"The works performed by RSK and the leadership shown by the team is outstanding," he said.
"The team leaders are always onsite, ensuring the job execution couldn't be better, and safety is their top priory which is what we expect from our contractors."