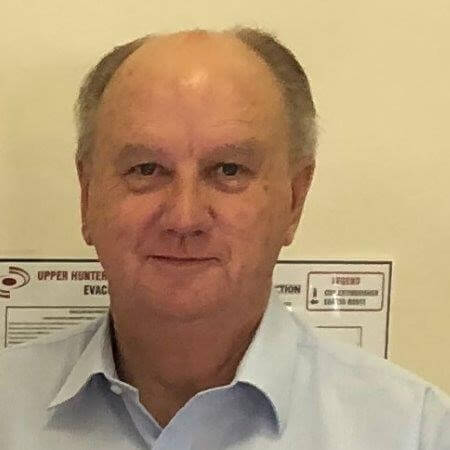 Economic security and keeping businesses afloat were a shared focus of the Local Buying Program with local government and business organisations throughout the Mount Arthur Coal footprint.
Muswellbrook Chamber president, Mike Kelley, said the region – and its businesses – had fared reasonably well under the circumstances.
"When I see the world news, I think how lucky we are to be in Australia and how especially lucky we are to be in the Upper Hunter Valley," Mr Kelley said.
"Despite the national and global economic impacts of COVID 19, our local economy has sustained good levels of employment and economic activity."
Central to that, were the Local Buying Foundation's B.I.G. Fund for business and industry groups and the Local Buying Program and processing of the BHP Vital Resources Fund payments, shoring up payment terms and stoking any and all opportunities for businesses throughout the Upper Hunter region.
"This is why we do what we do," C-Res Manager – Business Development John Aurisch said.
"Day zero for us was March 16 and we knew we would need to pull out all stops to make every opportunity available for our small business suppliers.
"In many ways, we were a lifeline for these businesses and it was working with BHP as well as staying in close contact with our community partners such as Muswellbrook Chamber that enabled us to make things happen.
"If anything, while so much was sadly slowing down and coming to a grinding halt for many businesses, we were flat out, and the work opportunities coming from BHP in the Mount Arthur Coal footprint meant a lot of our local businesses were as well".
The Chamber has been working hard to assist local businesses with programs like Locals Supporting Locals, Making Muswellbrook, Mental Health Training for Managers, Inter-Business Support Forums and ongoing advice on government regulations and assistance packages.
Mr Kelley said the Chamber was also particularly thankful for the support of BHP VRF with substantial financial assistance through the C-Res local Buying Foundation and BIG Program and C-Res Local Buying Program.