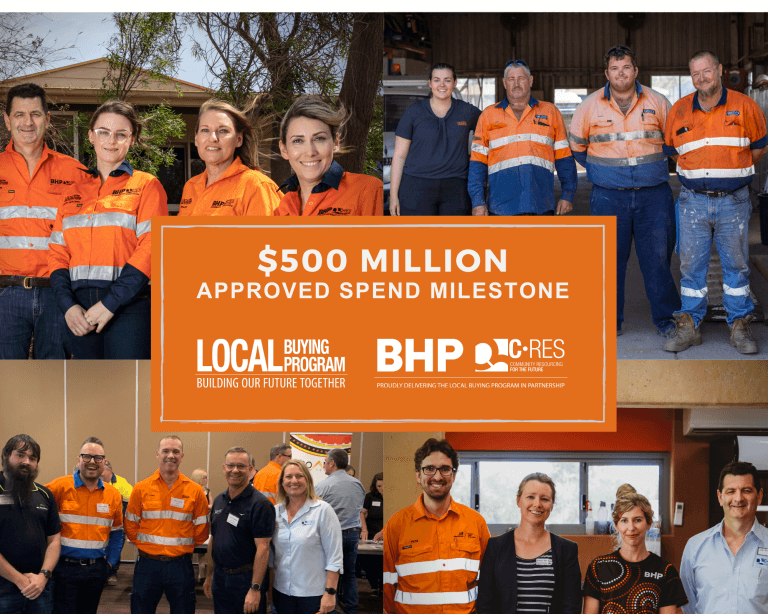 Five hundred million dollars.
Half. A. Billion.
Whichever way you say it, it is a huge number! And, definitely one worth celebrating.
Today – Monday May 18, 2020 – is a special day for the Local Buying Program. We have officially reported more than $500 million in Approved Spend through the Local Buying Program.
That is $500 million paid by BHP, through the Local Buying Program, to the small local businesses in our asset footprints across New South Wales, Queensland, South Australia and Western Australia.
The program, delivered in partnership by BHP and C-Res, itself a small regionally-based local business with a head office in Mackay, a gateway to the massive Bowen Basin region, has opened doors to some incredible opportunities for small businesses, throughout Mackay, Central Highlands and Isaac regions in Qld, The Muswellbrook, Singleton and Upper Hunter regions in NSW, Roxby Downs and the Upper Spencer Gulf (including Whyalla, Port Pirie and Port Augusta) in SA, and the Pilbara regions of WA.
Find more background and the latest Year-to-Date and Annual Summary information here.
Follow C-Res on Facebook.