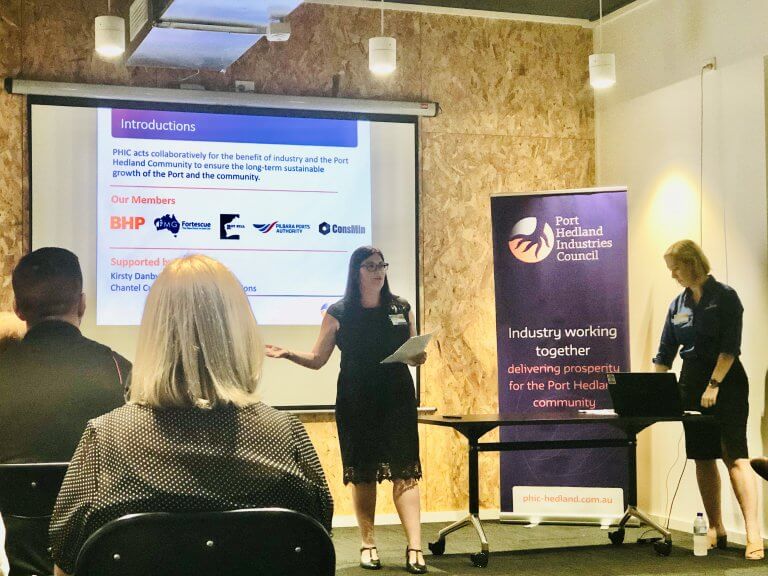 Mj van Vuuren from C-Res attended the March Port Hedland Chamber of Commerce event, hosted by the Port Hedland Industry Council (PHIC).
Attended by representatives from BHP, FMG, and a number of Local Buying Program suppliers, the event was a fantastic networking opportunity for business big and small.
At the event Kirsty Danby, CEO PHIC, explained that the PHIC acted collaboratively for the benefit of industry and the Port Hedland Community to ensure the long-term sustainable growth of the Port and the community.
Kirsty highlighted that the users of the Port of Port Hedland generated more than 24,000 direct and indirect jobs across the entire supply chain for Port Hedland, the Pilbara Region, Western Australia and Australia.
She said with the continued growth of the Port, it now delivered $35billion of Gross State Product to WA each year and supported one in every 20 WA jobs.
The PHIC's presentation was followed by a chance for the attendees to interact and build local networks.