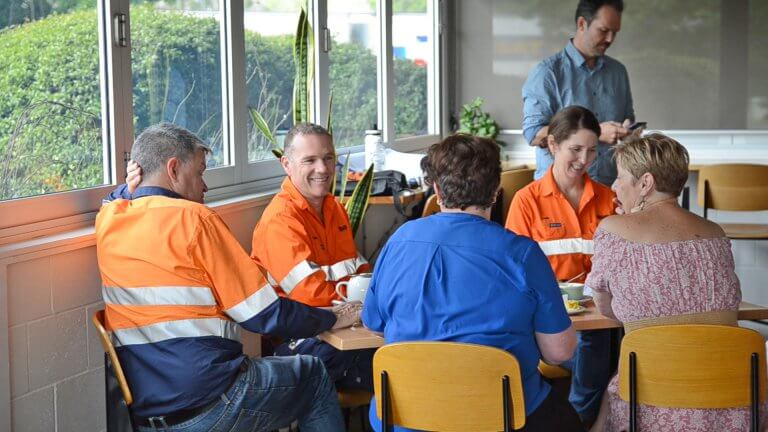 On Thursday February 27, C-Res Business Development Advisor Lisa Harpley met with local community members for breakfast at the Muswellbrook Race Club for an update from CSIRO who have been surveying the local community as part of the 'Local Voices' project being conducted on behalf of BHP.
Data from the series of surveys tells BHP what is important to the local community and valuable insights for how future support can be provided to the Muswellbrook community.
Mt Arthur Coal General Manager, Adam Lancey, opened the conversation with a welcome to all who attended. Adam gave an overview of how Mt Arthur Coal was supporting the Muswellbrook community, providing an update on the upgrade of Eddington Road project and making mention of the Local Buying Program and the successful event held by C-Res for Local Buying Program suppliers to network with Mt Arthur Coal buyers in a 'Meet the Buyer' event the previous week.
CSIRO's Kieran Moffat gave an update of the findings of the anchor and subsequent surveys that have yielded since its launch.
Community members in attendance were able to provide their feedback through some workshop brain storming, making suggestions for issues that are directly affecting them.