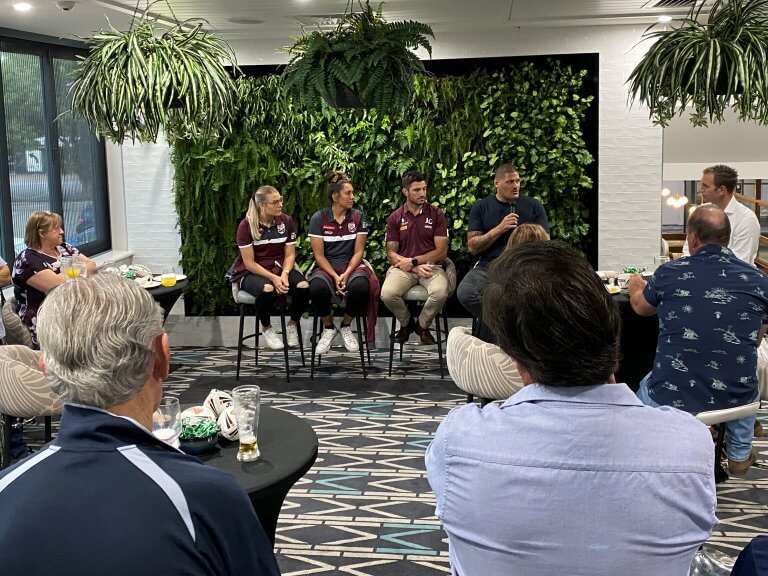 The continued support measures being provided by BHP to local businesses and the wider community in the Upper Hunter region was extended further recently when Mt Arthur Coal extended an invitation to meet, mingle and be inspired by some of our elite rugby league players at the Muswellbrook Workers Club on Monday 9 March 2020.
This was a great opportunity to hear from league greats Willie Mason and Matt Gillett, along with professional players Koby House and Tallisha Harden on leadership and resilience – topics of relevance to the sustainability of every business in the region.
Koby and Tallisha spoke positively about how things have changed for women now in rugby league and how they are now supporting the younger generations, coming through the ranks to make the transition easier for them.
Willie and Matt spoke about the highlights of their careers and what they are up to post rugby league and how they made that transition post rugby league career.
The event showed the commitment BHP has to supporting the local community and the businesses therein. With a number of Local Buying Program registered suppliers at the event it was also a chance to meet and network, gain feedback from business owners about the program and gain valuable insights into their needs and challenges.