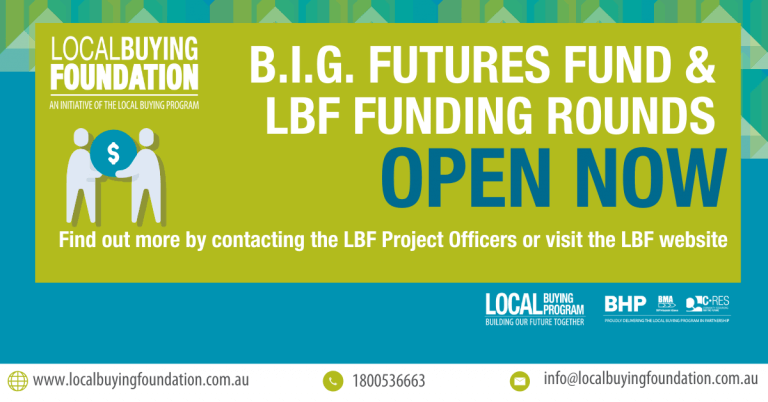 The Local Buying Foundation aims to support Business, Economic and Industry Groups (B.I.G.) facing significant challenges from COVID-19 by establishing the B.I.G. Futures Fund.
The B.I.G Futures Fund is to provide financial assistance for business, economic development and industry groups to continue delivering services to their membership/business base during the COVID-19 pandemic and beyond. The fund will coincide with the release of the normal LBF funding rounds, with both funding rounds opening on Monday, 6 April 2020.
The B.I.G. Futures Fund will create an opportunity for business, economic and industry groups to easily access funding with a quicker turnaround time. The B.I.G. Futures Fund will only be available to business, economic and industry groups that are currently operating in the Local Buying Foundation footprints across New South Wales and Queensland.
Congratulations to the following organisations who have been approved for the following projects:
Resource Industry Network – Digital Engagement Project
Central Highlands Regional Resources Use Planning Ltd – Website Podcast Project
Go to the Local Buying Foundation website for more information.