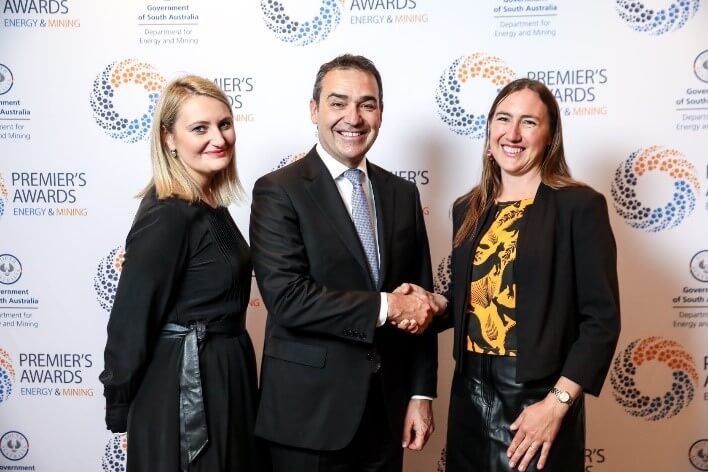 LBP suppliers, Arid Recovery, has been commended in the 2019 SA Premier's Awards, in partnership with BHP for the category of Environmental Innovation.
Two decades of support has built and sustained Australia's largest predator-proof, fenced haven and produced a raft of research for arid zone conservation… and that's just the beginning.
This award is a credit to BHP Olympic Dam and the hundreds of staff, students and volunteers who have built Arid Recovery from the ground up. Well done!
Arid Recovery is a unique supplier within the SA LBP.
The team is engaged by BHP work crews to facilitate team building activities by way of volunteering at Arid Recovery; helping survey for stick-nest rat nests, getting involved in drought relief work and finishing with a BBQ.
Arid Recovery also is the go-to LBP Supplier in this region for endangered wildlife awareness training.
C-Res CEO Tracey Cuttriss-Smith congratulates Arid Recovery on their award, which once again shows the strength of the Local Buying Program in South Australia.
"C-Res and BHP won a Premier's Award last year for the Local Buying Program, so we know how special it is for Arid Recovery to have been recognised in this way," Ms Cuttriss-Smith said.
"To see our suppliers doing so well, and winning awards for the way they do business, is one of the most satisfying things about the Local Buying Program.
"Congratulations, Arid Recovery".