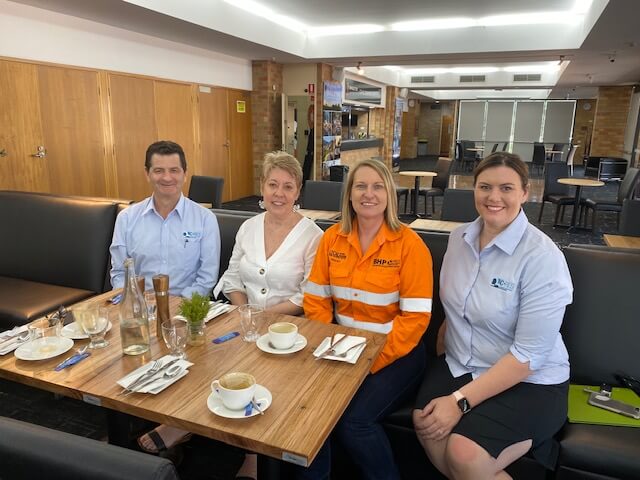 The Singleton Community Training Kitchen is a joint venture with Singleton Business Chamber, Singleton Shire Council and Singleton High School and it opened in November!
Made possible thanks to funding from the Local Buying Foundation, the Training Kitchen opened on 11 November 2019 and will provide the students of Singleton High School the opportunity to complete their VET work experience locally.
Students will be able to assist not only in the café, but also within internal and external catering opportunities which will give them a wide range of hospitality work experience.
C-Res CEO Tracey Cuttriss-Smith visited the café on November 13, with Singleton Business Chamber president, Sue Gilroy, C-Res Business Development Manager, John Aurisch and C-Res Business Development Advisor, Lisa Harpley.
Ms Cuttriss-Smith said the project, and the benefits which would come from it, were evident when touring the new facility.
"I was really blown away when I saw the kitchen and heard about the real opportunities which would come about as a result," she said.
"This is where we see the Local Buying Foundation in its element: supporting local people, generating opportunities and delivery something tangible, which will benefit regions such as Singleton into the future."
The group enjoyed a coffee and tour of the kitchen to see how the Local Buying Founding funding had assisted the Singleton Community Training Kitchen with their new floors and dry storage.