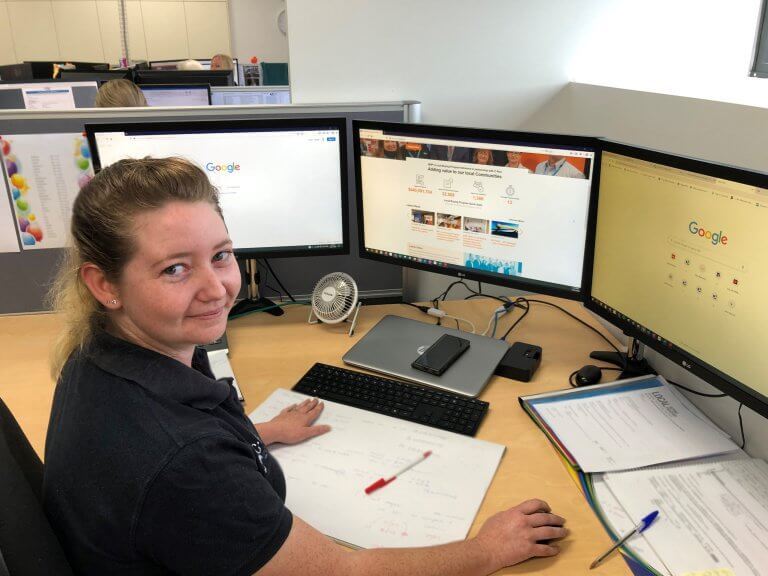 We're looking pretty snazzy … if we do say so ourselves!
But when it comes to our new-look Local Buying Program Website, it's all about style and substance.
The new look public interface of the LBP website launched its new look in early December, following on from a major overhaul of the Program application (for use by suppliers and buyers) which was completed in March 2019.
C-Res Marketing and Communications Manager Meredith Papas, along with Marketing and Communications Officer Alison Noon and website builders Scott Ramsey and Luke Talbot, navigated through the development of the new-look WordPress site.
Ms Papas said the new site was designed specifically to better meet the needs of the Local Buying Program suppliers, buyers and stakeholders.
"The site looks great, with stunning imagery, great background and heaps of really interesting reads about what's going on within the Program, as well as linking to the Local Buying Foundation" Ms Papas said.
"Moreover, and even more importantly, it is easy to navigate, has at-your-fingertips access to vital information, and it makes it super easy for businesses   to test their eligibility and for both BHP and suppliers to register.
"Thankfully, when we were in development, our site builder was on the same page about needing a site which not only looked good, but had the highest-level functionality.
"We needed to seamlessly connect with the "back end" LBP Application, while ensuring the visitor experience was simple and enjoyable."
Ms Papas said galleries of pictures throughout the Program's national footprint, videos about the program, new information and FAQs, and a stronger representation of the communities in which we operated were among new features of the site.
She said registering for the program, and contacting the C-Res team was also a lot easier now with intuitive dropdown boxes and simple click-throughs. Our new Contacts Page means our buyers and suppliers can now more easily engage with the C-Res team, as well, putting faces to names and getting a better understanding of where we operate throughout Australia.
The same applied for the ongoing improvements and developments which were being undertaken to continually improve the usability of the LBP Application for registered buyers and suppliers.
These improvements, being led by C-Res Project Officers Meike Hamilton and Lisa Camilleri, enabled C-Res to respond to the needs of those who used the application, while eliminating any pain points which might emerge.
Ms Papas said both the website and the application would be monitored, enhanced and improved on a continual basis; and already Meike and Lisa had charted a series of intuitive enhancements, scheduled for release in coming weeks.
"Our role is to deliver what our suppliers, BHP and stakeholders need. The approach we are taking with the website and application matches the values and a commitment to continuous improvement across the entire business."