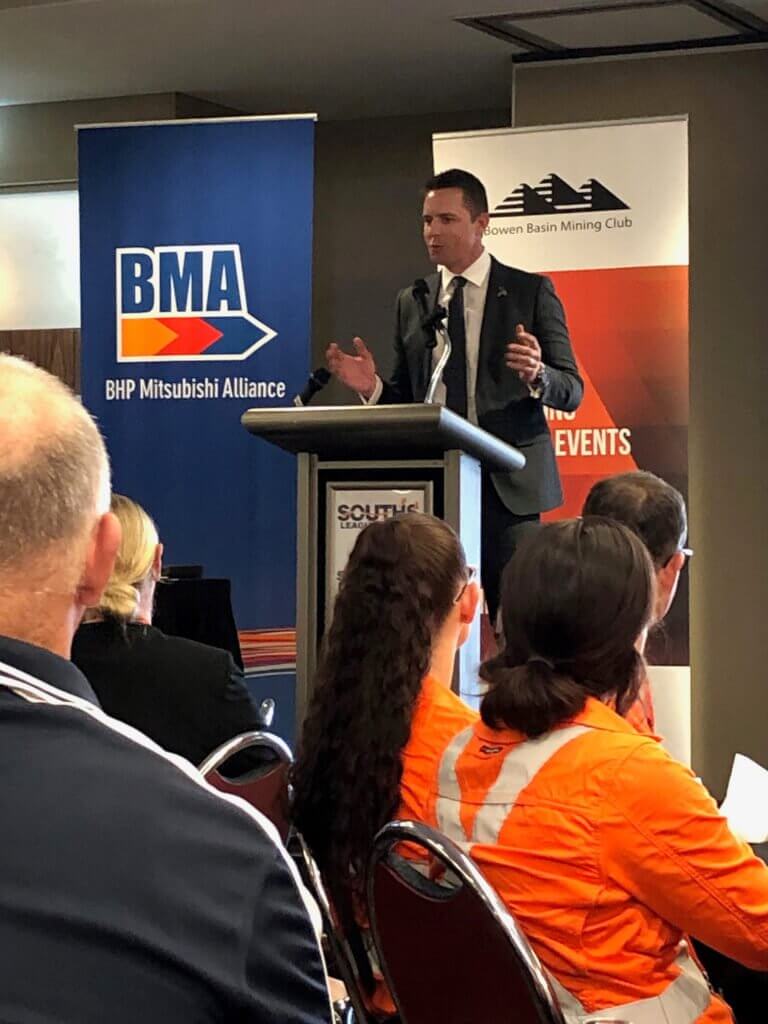 As the numbers ticked over, the  Local Buying Program team was once again keenly watching as Approved Spend edged toward the $400 Million mark toward the end of September.

It didn't quite get there, but it looks like we will be celebrating another milestone in Q2 FY20. Certainly, this is good news for the organisation and the Local Buying Program, which we deliver in partnership with BHP. But what is even more important is the confidence this represents in our regions – and that, in turn, bodes well for our communities.
In a presentation to industry pundits in Mackay, BMA Asset President James Palmer said, "Mackay is getting its mojo back".  And, based on what we see across all LBP footprints, Mr Palmer's words stand to reason in many of the regions we work in.
Talk to anyone in the sector, and they will tell you the future is being driven by autonomous operations, technological advancement and the disruption brought about by artifical intelligence.
At a GW3 (Greater Whitsunday Alliance) conference about business preparedness for the future, held in Central Queensland in early September, C-Res Chairman Kylie Porter – who is also the interim CEO of GW3 – encouraged delegates from the business, industry and community sectors to think about their view and the opportunities they could see emerging  for the future.
The reassuring message, as espoused by all speakers, was that it was our human-ness and our ability to connect and engage with each other which would stand our businesses and organisations – and those therein – in good stead for the future.
C-Res, while in a strong growth phase, was gearing the organisation and the Local Buying Foundation for the future with that in mind. CEO Tracey Cuttriss-Smith said the business had been on a strong trajectory of growth for most of its seven years of operation, although a marked acceleration in growth had been reported in the past 12-36 months.
Ms Cuttriss-Smith said having registered the first supplier and buyers, and lodged the first Work Instruction in 2012, in the midst of the Global Financial Crisis and a time when the resource sector and associated communities were hurting, it had not been smooth sailing. As such, innovation and a focus on people – be they staff, the small business suppliers, or the BHP buyers – were central to every process, system and outcome.
"This organisation has always been about its people," she said.
"We have grown from two staff in 2012 to a team of 25, including an experienced management team.
"Anyone in business, who has been through that kind of growth, knows that your people and your ability to engage with them – both internally and externally – is very important."
Throughout the GFC and what became widely known as a "downturn", C-Res and its partnership with BHP in delivering the Local Buying Program, defied trends and fostered opportunity for the businesses in the regions it operated.
"Our Chairman, Kylie Porter, has a saying that we are putting food on tables, uniforms on kids and helping businesses grow. It's absolutely true and it is something quite special to know that each and every dollar of the hundreds of millions of dollars we have generated in Approved Spend through the Program, represents that very real community impact."
So as the Approved Spend dollar figure ticks over, and the next big milestone gets closer, there grows a sense of assurance and confidence that things are looking up. Indeed, it's looking more and more like the sector, and the regions it supports, are getting the "mojo back"!